Rolls-Royce identifies engine components responsible for A380 explosion.

HRC launches "all out push" on DADT; Former HRC exec blames group for DADT failures.

Was sick of shark week.

What would a burglar not want to see when he breaks into someone's house?

Williams Institute — Child abuse rate in lesbian households: 0%. "The paper found that none of the 78 NLLFS adolescents reports having ever been physically or sexually abused by a parent or other caregiver. This contrasts with 26 percent of American adolescents who report parent or caregiver physical abuse and 8.3 percent who report sexual abuse."

Kevin Sessums: Iman walked out on me.

Zachary Quinto does not want personal questions asked, please.

Russell Simmons reveals reality show details: "…his new Oxygen show, Running Russell Simmons, won't be like other reality shows. 'It's about animal rights, gay rights and it's about violence in the communities and all kinds of social and political causes that are overlooked,' Russell said. But the Phat Farm creator insisted the show won't be all seriousness all the time, claiming that it will also cover 'fashion and fun stuff too.'"

North Carolina General Assembly may press for gay marriage ban.

Watch: Gwyneth Paltrow waters down Cee-Lo's 'F*ck you' for Glee.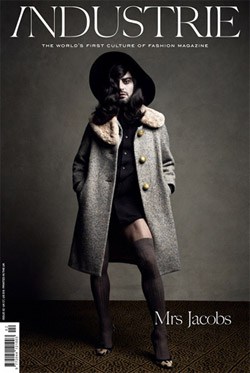 Marc Jacobs: Monopolist and drag queen.

'Apple 1' computer up for auction.

Croatian Football Federation President apologizes for remarks about gays: "My intention was in no way to insult or offend anyone … I have absolutely nothing against members of any minority, especially not against those of homosexual orientation." Is f**king sick of reporters.

Immigration: Two new strategies for same-sex binational couples.

European Commission investigating 720K euro expenditure by Italian officials on Elton John concert.

Vanderbilt University won't respond to reports of students being kicked out of fraternity for being gay until a formal complaint is filed.

50-year-old woman gives birth to gay son's baby.

LISTEN: Ke$ha's 'Blow'.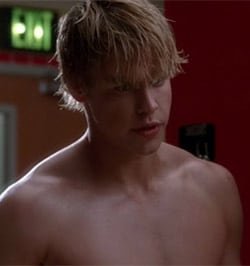 Chord Overstreet turns down $100K Playgirl offer.

The California missile was US Airways flight 808 from Honolulu to Phoenix.

Barclay's to reimburse gay employees for unfair federal tax on health benefits.

Jake Gyllenhaal enters Harry Potter through back door.

The male HPV vaccine dilemma: "Do they opt for a targeted vaccine aimed only at gay and bisexual males? Do they support a universal vaccine for men and boys, perhaps as young as age 9? Or do they continue to exempt males from vaccination altogether?  'It's a conundrum,' said Dr. James Turner, immediate past president of the American College Health Association and a liaison to the Advisory Committee on Immunization Practices (ACIP). 'The conundrum is many times boys or teenagers don't really fully understand or clarify their sexual orientation for years.'"