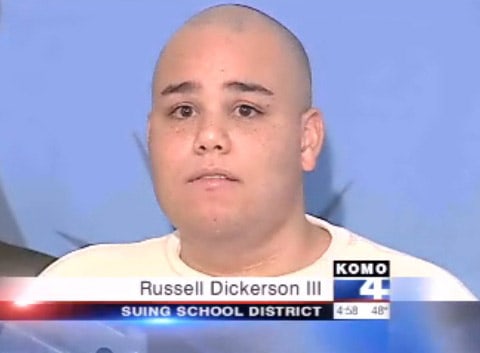 The ACLU has filed suit against Aberdeen school district in Seattle for failing to protect a former student from anti-gay and racial bullying. Russell Dickerson, the Seattle Times reports:
Russell Dickerson III said he was harassed by fellow students — fondled, stripped of his clothes in the hallway and spat on. They leveled a litany of gay slurs and variations on the "N" word at him. They taped some of the words to his back, his backpack or his locker.
In 2007, when Dickerson was at Aberdeen High School, students created a website impersonating and mocking him and posted harassing and racist comments about him, including a threat by one commenter to lynch him.
Dickerson, III, said students had taunted him with derogatory epithets, spit on him, threw things at him, and created a website that mocked him. Believing he was gay, a student posted in a high school locker room a doctored picture of him kissing a man, he said.
But from 2003 to 2009, while Dickerson attended the district's junior high and high school, Aberdeen officials did little to stop the harassment, Dickerson and his parents said. The alleged lack of action came in spite of a no-contact court order to keep one of Dickerson's harassers away from him, the complaint said.
Watch Dickerson's news conference, AFTER THE JUMP…