TIME: The "ultra-gay" hotels are coming.

Private spacecraft SpaceX Dragon capsule blasts into orbit.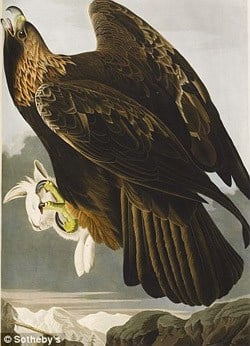 Audubon's Birds of America the most expensive book in the world: "The rare copy of John James Audubon's Birds Of America was bought by London dealer Michael Tollemache for £7,321,250, making it the most expensive printed book in the world. Mr Tollemache, who was bidding in the Sotheby's auction room, described the 1827 work as 'priceless'."

This is one dedicated barber.

Derrick Burts, an actor in gay and straight porn who tested positive for HIV, speaks out for mandatory condom use in the adult film industry: Making $10,000 or $15,000 for porn isn't worth your life. Performers need to be educated."

Alan Cumming joins James Franco film Maladies.

And Rolling Stone's 2010 Album of the Year is….

Gene Robinson examines the Biblical basis for opposition to homosexuality."Biblical 'literalists' cannot have it both ways, picking and choosing which proscriptions are still appropriate."

Celine Dion shows world her twins Nelson and Eddy.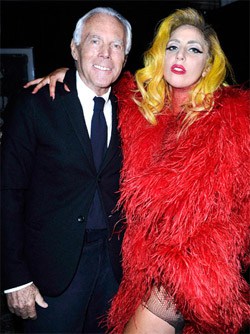 Lady Gaga enlists Armani for new tour costumes: "Her wardrobe will include a structured look with bold shoulders that is completely embroidered with diamanté, another multi-colored look with ribbon work done to create a lobster-inspired effect on the front and sleeves, a minidress with a mirrored finish and a long trench coat in black patent leather."

Japan's space probe to Venus fails to enter orbit and may have overshot the planet. 

Gay Big Brother groupie posing as woman 'Molly Shepard' in chats in order to get male contestants to send nude photos of themselves?

Let's hope the Pitt-flip hairstyle doesn't catch on.

Ecuador to hold first gay marriage: "Joey Hateley and Hugo Vera will exchange vows in Quito during a civil ceremony officiated by Councilor Norman Wray, the president of the Metropolitan Commission on Gender (Comision Metropolitana de Genero), according to the website proyecto-transgenero.org. Hateley, the artistic director of TransAction Theatre Company, transitioned from a woman to man, but is legally considered female."

Half of Milli Vanilli attempts a comeback.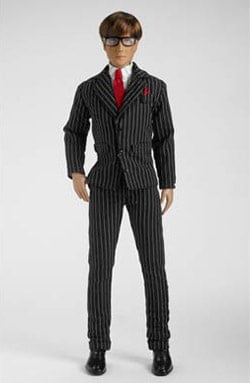 Tonner Doll Company, maker of high-fashion dolls, introduces Andy Mills,  a fictional gay event planner.

Debate swings in favor of "Gay Village" signs in Ottawa, Canada. "I think that the signs particularly, although they mean a lot to our community, are designed to be inclusive and embrace our community and the entire community."

Christian B&B owners sued by gay couple for refusing them a room.

Czech Republic defends 'arousal testing' for gay asylum seekers:"The Czech Interior Ministry said in a statement Wednesday that testing is conducted only after written consent and when it was not possible to use a different method."

California state legislature has largest gay and lesbian caucus in state's history.

Iowa Governor-elect Terry Branstad calls pro-equality legislator Mike Gronstal a "dictator" for refusing to allow Senators to amend state constitution to ban same-sex marriage: "Just because you're a leader in the Legislature doesn't mean you're a dictator where you have the right to make a unilateral decision, I think, on an issue of this importance and magnitude. Certainly the senators should be given an opportunity to vote on this."