Politico profiles Tim Gill's PAC Fight Back NY.

Phallic: This week's view from the Eiffel Tower.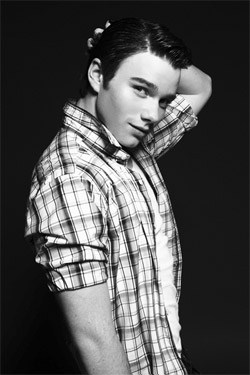 Golden Globe-nominated Chris Colfer talks to BlackBook: "I never thought I'd play a character who could inspire so many people. It's a good thing I've gone through so many of the same things Kurt is going through—I definitely approach his character from a personal place."

Tom Cruise flexes some muscle.

Dallas Morning News declares Fort Worth City Councilman Joel Burns, whose anti-bullying speech before the Council went viral on YouTube, a finalist for 'Texan of the Year'.

Neil Patrick Harris to star in New York Philharmonic production of Stephen Sondheim's Company. "The performances, which will run from April 7 through 9, will be produced and directed by Lonny Price, who with the Philharmonic has also overseen star-studded productions of 'Sweeney Todd' and 'Candide,' and will be conducted by Paul Gemignani with orchestrations by Jonathan Tunick."

The Kids Are All Right gets boost from New York Film Critics. "Lisa Cholodenko's warmly funny family-at-crossroads film, which picked up three major wins (Actress, Supporting Actor, Screenplay)."

Christina Aguilera thrilled by Golden Globe nom.

Dogs are surprisingly adept at Christmas gift wrapping.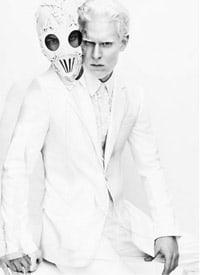 Albino model Stephen Thompson gets career boost from Givenchy. Campaign.

WATCH: The new trailer for Johnny Depp's big (gay) pirate movie.

Majority in Western Australia favor same-sex marriage: "The poll of 400 people, conducted last week, reveals 61 per cent of respondents are in favour of gay marriage compared with 33 per cent who are opposed. Six per cent were undecided. Support for gay marriage among people under 35 is even stronger, with 77 per cent in favour and just 16 per cent against."

First website for Ethiopian LGBT people launches: "Homosexuality is illegal in Ethiopia and the country is very homophobic. As elsewhere in Africa, he says, 'homosexuality is perceived as being an evil disease or curse brought up on the white man for his wrong doings, hence any appearance of it in Ethiopia would then be attributed to just another shortcoming of globalization.' Ethiolgbt.com carries news, a blog, stories of gay Ethiopians and a forum. It has 'been getting very good feedback from the Ethio/Eritrean lgbt community'.

Separated at birth: Elaine Donnelly and Betty Bowers.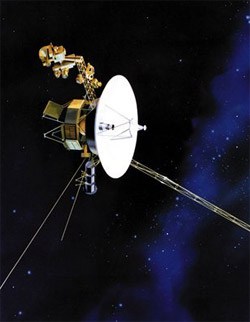 Voyager 1 poised to be first craft to ever truly leave our solar system: "It was launched before personal computers were everywhere, before cell phones, before the internet! But it was given a powerful boost by its rocket, and another by the two largest planets in the solar system as it swung by them. And now, in just a few more years, it will have left our nest forever."

Dexter divorces his sister.

Bus driver loses job after being exposed murdering a snowman on YouTube.

Ugandan government blocks broadcast of documentary of human rights workers fighting discrimination on the grounds that the film would "promote homosexuality."

Diplomat Richard Holbrooke, 69, died after a tear to his aorta: "While an aortic dissection is far less common than a heart attack, with roughly 4,000 new cases occurring each year in the United States, doctors do not consider it rare. Many of the symptoms overlap with those of a heart attack; often, it comes on as sudden, sharp pain in the chest or back. But sometimes, the telltale sign that it is aortic dissection and not a heart attack is that one limb will get cold or limp—because the blood flow has been disrupted."