Scientists identify gene associated with violent drunks.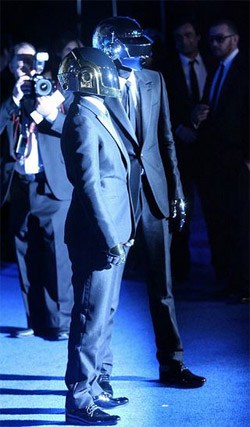 Daft Punk's long path to Tron Legacy: "In dance music, we've always tried to combine existing genres — heavy metal and disco or funk, something that contrasts associations. [For the film], we liked the idea of a dark influence reminiscent of some electronic scores of the '70s. But at the same time, we wanted the scope of classic Hollywood. To mash up those things that usually exist on opposite ends of the spectrum."

Bunny puss.

FBI files: Early gay rights groups like the Mattachine Society fought mobbed-up gay bars.

Over the Rainbow: The Darren Criss rendition.

Rihanna's Loud was the top leaked album of 2010, according to iLeaks.

Ellen and Portia spend Xmas hand-in-hand in St. Barts.

Ireland's Minister for Justice and Law Reform, Dermot Ahern signs commencement order for the  Civil Partnership and Certain Rights of Cohabitants Act 2010.

Nicaragua's largest Catholic diocese speaks out against same-sex marriage: "The diocese of Managua, Masaya and Carazo urged lawmakers on Sunday not to legalize the institution. In a statement read during mass at La Catedral Metropolitana in Managua – the country's capital and largest city – the church reiterated its opposition to 'the various projects together or alone that pretend to grant unions between members of the same sex with heterosexual marriage.'"
Laugh of the day: Republican Tom Coburn calls for all Americans to sacrifice.

Male model fix: Bartolomeo Fasano.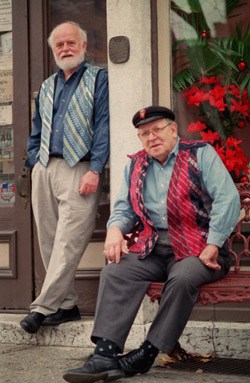 Gay 'mayor' of German Village in Columbus, Ohio dies: "With his life partner – Howard Burns, who died in 2001 – Holdridge operated Hausfrau Haven, a landmark German Village shop at 769 S. 3rd St., until 1996. Fred and Howard, champions of the village, were so well-known that locals referred to them by their first names only."

Gay man to head NC Council of Christian Churches: "[Stan Kimer, a lay leader in the Metropolitan Community Churches, which ministers to gays, says the vote is more a referendum on him as an individual rather than a desire to make a political point."

Material from Britney's new album begins to leak to the web.

Meet the nation's biggest anti-spam crusader: "Eight years ago, Balsam was working as a marketer when he received one too many e-mail pitches to enlarge his breasts. Enraged, he launched a Web site called Danhatesspam.com, quit a career in marketing to go to law school and is making a decent living suing companies who flood his e-mail inboxes with offers of cheap drugs, free sex and unbelievable vacations. 'I feel like I'm doing a little bit of good cleaning up the Internet,' Balsam said."