The Dallas Voice reports that a local activist and his friend were attacked early Sunday morning in downtown Austin, Texas:
Bobby Beltran said he and his friend had just left Rain, a gay bar, at about 1:30 a.m. When they hugged each other goodbye on the sidewalk, some men in a passing vehicle yelled, "F**king faggots, stop that queer shit!"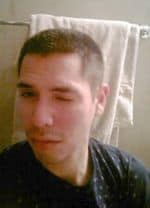 After Beltran yelled at the men to "get out of here," all five of them jumped out of the vehicle and attacked him and his friend. Beltran said he fought back but suffered cuts and bruises and a black eye. His friend may have suffered a broken jaw. The attackers quickly jumped back in the vehicle, which was parked in the middle of the street, and drove off.
The attack against Beltran was the third anti-gay attack reported in Austin this year, according to the paper, but what upset Beltran as much as the attack was the fact that many witnesses were reluctant to help:
He said the attack lasted for about three minutes and was witnessed by at least 20 people, but none of them tried to help. Beltran said he yelled out the license plate of the vehicle as he ran after the attackers, but no one wrote it down and he doesn't remember it.
"It was the most unsafe I've ever felt in my entire life, knowing that not even my community stood up," Beltran said. "I'm so afraid to go back down there."