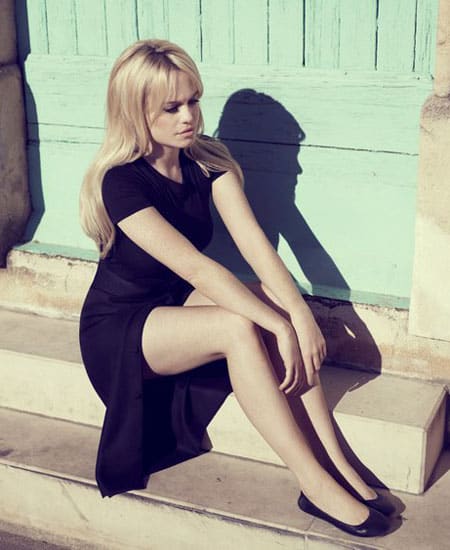 Modern Tonic — a free daily email delivering gay-approved pop culture gems before they get co-opted by everyone else — presents a weekly music update here on Towleroad.

TODAY'S FEATURED NEW RELEASES: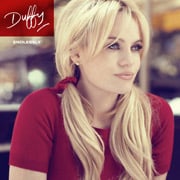 After winning a Grammy® for her retro-fabulous debut Rockferry, Welsh singer Duffy doesn't stray far from her hit-making template on her follow-up Endlessly. Yet why should she? The highlights of her debut — the aching title track, the London tube-station inspired "Warwick Avenue," and the soul sparking "Mercy" — were guided with expert ears by the formed London Suede guitarist Bernard Butler. For Endlessly, Duffy recruited Albert Hammond of "It Never Rains in Southern California" fame (he's also the proud papa of the Strokes' guitarist Albert Hammond, Jr.). Hammond brings Duffy's blue-eyed Motown soul into the early 70's and mines her sensitive vibrato for a gritty AM-radio vibe. The premiere single "Well, Well, Well," with backing from the Roots, could fit perfectly between Al Green's "Let's Stay Together" and the Staple Singers' "I'll Take You There" on a 1972 radiocast. "My Boy" harkens to the danceable soft rock that predated disco. And the title track is a gorgeous ballad as languid and warm as a long summer's day. The Euro-disco of "Lovestruck" sounds like it floated over from Kylie Minogue's Aphrodite; a baffling misstep that mars an otherwise pristine collection.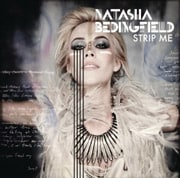 As good as Natasha Bedingfield's songs can be, she's always seemed a bit anonymous, one in a line of solid but undistinguished pop singers. But her third album, Strip Me, might change all that — not only does it play like a non-stop singles machine, it's infused with more personality than ever before. First single "Touch" — produced and co-written by veteran Steve Kipner (Christina's "Genie In a Bottle") — is a bottom-heavy pop rave with crossover club potential. The title track, co-written with Ryan Tedder of OneRepublic, has a mid-tempo beat so slinky you're likely to start removing your clothes before the end of the first chorus. And Swedish beat-master Andreas Kleerup steps out of his dance-friendly comfort zone to offer up the airy synth ballad "Break Thru." Bedingfield's in great voice throughout — clear and gritty; if this is her stripped, we wouldn't mind if she got naked more often.

Towleroad December 7, 2010 by moderntonic.com

MUSIC NEWS: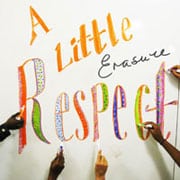 Erasure has re-recorded "A Little Respect" with the youth chorus from the Hetrick-Martin Institute as a fundraiser for both the Institute (home of the Harvey Milk High School) and Cyndi Lauper's True Colors Fund. It's available now at digital outlets.

 The worst album covers of 2010.

 No U.S. release date for Hercules and Love Affair's sophomore album Blue Songs yet (it's out in Europe January 31). Listen to the album's lead single, "My House," here.

 An early review of Michael Jackson's posthumous Michael, out next week: "Not as terrible as you may think. I mean, we're not saying it's good, but…"

 Kylie Minogue has released a digital bundle featuring her cover of "Santa Baby" from a few years back, plus a brand new recording of "Let It Snow." Stream the new track in our player above.

 Katy Perry joined Glee hottie Darren Criss for a few lines of "Teenage Dream" during a live a cappella performance (with the Warblers!) at a Trevor Project fundraiser in L.A. Sunday.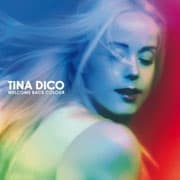 MPFREE: We've got a great collection of free mp3's in our player today. In order: "Synchronize" by Discodeine (aka French producers Pentile and Pilooski) featuring vocals from Brit-pop legend Jarvis Cocker, out today on DFA Records; Album track "Love All Around" from songstress Tina Dico's seventh studio album, Welcome Back Colour (a collection of greatest hits and new acoustic recordings), out February 1; "Cover Your Tracks," the new single from Canadian indie rock/ethereal pop band Young Galaxy; and a cheerful slice of holiday pop called "California Christmas" from NYC-based Sleepy Rebels off their new album Bah! Humbug!; the Razor N Guido Bango mix of Austin, Texas dance siren Zayra's "Baby Likes To Bang" off her EP of the same name.

 Adam Lambert on his Grammy nomination and the American Idol "stigma."

MORE NEW RELEASES: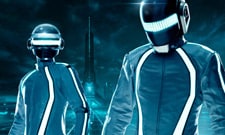 The dancing French robots of Daft Punk return for their sinister, bleak and ambient soundtrack to — mais oui! — Tron: Legacy.
A hybrid documentary, Feist's Look At What the Light Did Now (DVD/CD) follows the journey of her Grammy®-nominated release The Reminder and includes live footage, videos and more.
ABBA — the Swedish Beatles — offer a remastered edition of Gold, including 19 classic hits and a DVD's worth of remastered videos for all the dancing queens on your holiday list. (Play an ABBA quiz here.)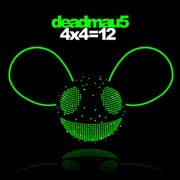 Though a giant mousehead is involved, it's not Disney World when Deadmau5 returns with 4×4=12, eleven fresh dance tracks that prove that it must be hard to multiply inside a hot and sweaty mask.

MUSIC VIDEOS:
Sufjan Stevens — "Too Much"
To go with the experimental orchestral folksiness of his latest The Age of Adz, Sufjan Stevens offers this pixilated, eye-popping video.
Darwin Deez — "DNA"
A couple dances through the end of their love from the kitchen to the outdoors to the bottom of a pool in New Yorker Darwin Deez's jumpy tune.
Edei — "Loved"
Twenty two-year-old Londoner Edei pines in her U.K. bedsit on this sweetly longing single — featuring the bass line from Ben E. King's "Stand By Me" — from her forthcoming, hotly anticipated 2011 debut.
Hurts — "All I Want for Christmas Is New Year's Day"
The dour Manchester duo Hurts forgoes the holiday blues by yearning for a bad year to end and a happy new one to begin. Lots of snow, a graveyard, an open grave, and a very Gothic vibe is attained.