John McCain and Lindsey Graham: the mean girls of the U.S. Senate.

Harvard, Yale consider opening up to ROTC following 'DADT' vote.

Hot Israeli football star can say anything he wants.

Confirmed: Bank of America is Wikileaks next target. BofA preps by buying up abusive domain names.

Philanthropist offers $1.5 milion for Philadelphia building that housed the Boy Scouts: "Heifetz, whose offer was first reported by the Daily News, said he was moved to bid to make a point about discrimination. 'I'm sure there are thousands and thousands of kids around this country that have been discriminated and thrown out of the Boy Scouts because they have been called gay,' said Heifetz, a former Eagle Scout. If Heifetz purchased the building, he would donate it to a charitable group that does not discriminate."

Pee Wee Herman coming to HBO.

ConEd allows gay couple to change name on electric bill.

Spider-Man musical to reopen Wednesday night.

NOM's Maggie Gallagher on 'DADT' repeal: "When the 58 percent of Marines putting their lives on the line for this country who say "this is going to make our life harder" have so little weight in public debate — compared with, say, the understandably opposing feelings of Lt. Dan Choi and other gay soldiers — it's certainly culturally significant."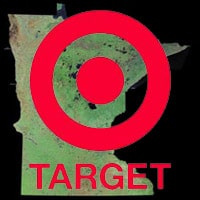 Target continues to make anti-gay donations.

Alberta, Canada drops homosexuality as mental disorder from diagnostic guide: "Alberta has finally scrubbed homosexuality from its diagnostic guide to mental disorders, more than 35 years after the psychiatric profession made the same move. Alberta Health and Wellness spokesman Andy Weiler says the move was made Tuesday after the matter was brought to the department's attention by a reporter."

The 10 gayest songs of 2010?

Border collie the smartest dog: "A border collie called Chaser has been taught the names of 1022 items – more than any other animal. She can also categorise them according to function and shape, something children learn to do around the age of 3."

It's Cristiano Ronaldo, Jr!

Chad White splashes in for Joop!

The best male model of 2010?

One of few Black gay bars in Manhattan to close: "Ronelle McKenzie, 40, co-owner of the 12-year-old Chi Chiz bar at 135 Christopher St., said the cost of fighting numerous citations from the State Liquor Authority and paying tickets from the NYPD drained at least $50,000 from her savings and forced her to walk away from her business."

Lady Gaga sheds the pants for Paris.

Slain M16 spy Gareth Williams' private life revealed: "The 31-year-old codebreaker viewed sites showing people bound and tied, which included do-it-yourself guides. Detectives also found a £15,000 collection of unworn women's designer clothing, including tops, dresses and shoes in his wardrobe. They revealed he visited a drag cabaret in east London four days before his death and held tickets to two more. One witness has also come forward to say he was at a popular gay bar in Vauxhall several months before his death."