HRC's Fred Sainz: "We won't have to say a thing" to get ENDA passed.

Turned off in the dark: Actors Equity shuts down Spider-Man for inspection after accident.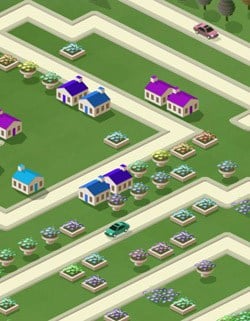 Isle of Tune: addictive automotive musicmaking.

Wilson Cruz lookin good in holiday strip show.

Uganda's "kill the gays" bill to get vote in February?

Malaysian man fears for his safety after posting 'It Gets Better' video: "Azwan Ismail told The Associated Press in a telephone interview Tuesday he was taking safety precautions following fierce criticism in this conservative, Muslim-majority country over his clip, which has been viewed more than 140,000 times on YouTube in just six days." I posted the clip here yesterday.

Why does the media overlook Peter Sprigg's homophobia?

'DADT' lawsuits to remain in place for now: "The Servicemembers Legal Defense Network said Monday it won't remove its lawsuit filed last week on behalf of three officers discharged under the ban until the veterans are reinstated. The 9th U.S. Circuit Court of Appeals in San Francisco also is considering the government's appeal of a California judge's September decision striking down the policy. Log Cabin Republicans says it won't move to end that case until the Pentagon certifies the repeal and stops investigating service members for being gay."

Ricky Martin whips off his coat for his new album cover.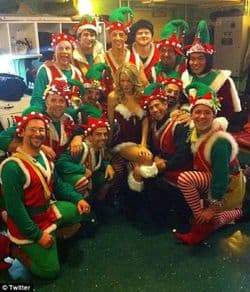 Leann Rimes hangs with the Gay Men's Chorus of Los Angeles.

Joan Rivers thinks if more animals were gay like Christine Quinn, people would pay more attention to pets left tethered on the sidewalk. Huh?

Darren Criss yearbook photo: predictably adorable. And his Glee family came out to support him on Saturday as he rocked out at L.A.'s Roxy.

Planned gay resort pulls out of Wilton Manors, Florida: "Last week G Worldwide yanked its application, and a company representative said officials have soured on the city and will seek a site for the G Resort elsewhere in eastern Broward County. Residents of east Wilton Manors who had organized angry protests and besieged commissioners for the past three months declared victory. 'It was nothing personal,' said John Fiore, the openly gay former mayor who led the protest. 'We were fighting for our neighborhood, our property values and our quality of life.'"

How not to get out of a snowdrift.

Madonna gets early royal escort from Virgin Atlantic jet stuck on tarmac for three hours.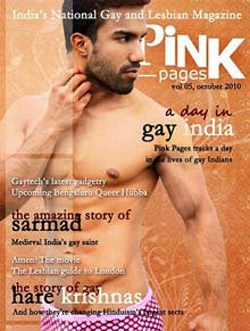 Registrar of Newspapers in India denies web-based magazine the right to publish a print issue: "With the RNI recently denying India's most popular online LGBT magazine " Pink Pages " the permission to publish print version of the magazine, activists across the country are crying foul. 'The worst part is that no reason was given for rejecting the application. The least we deserved was an explanation. We have been following up with the authorities for months now,' said Harish Iyer, a Mumbai-based columnist for the magazine."

Haley Barbour insists he's not a racist.

German politician: gays unfit to parent.

CNN threatens to pull Kathy Griffin off the air on NYE if she curses.

WaPo's Richard Cohen calls for ouster of Marine Commandant Amos over DADT objections: "His subordinates know what he thinks of gays. They know he has not an iota of sympathy for what might be their difficulties or any tolerance for their lifestyle. If I were gay, I would not want to work for the man – or serve under him. He is one step short of being a bigot."