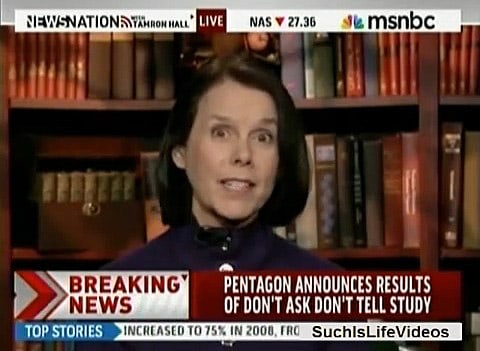 This is what bigots look like when they realize they're being unmasked.
Longtime anti-gay military crusader Elaine Donnelly of the wingnut group 'Center for Military Readiness' actually makes the claim that allowing gay troops to serve openly is as dangerous as not giving their fellow troops body armor.
Later, Tamron Hall was joined by Former Air Force Major Mike Almy and former Air Force Staff Sergeant David Hall, both discharged under DADT, who responded to Donnelly's charges.
Watch, AFTER THE JUMP…