Ireland begins recognizing foreign gay marriages and partnerships.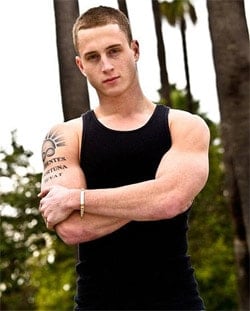 Chet Haze: Tom Hanks' son is a  rapper.
Alamo, California school teacher targeted by anti-gay graffiti: "BJ Byrd, a physical education teacher at Rancho Romero Elementary School, spoke about the vandalism at a school board meeting this week. The Contra Costa County Sheriff's Office has characterized the graffiti as a hate crime. Byrd discovered it on an equipment storage shed on Jan. 3. She tells the Contra Costa Times it contained an expletive, a mention of her name and a sexual act and an anti-gay remark. It was small and may have been written in pencil."
Puck Buddys, a new blog for gay hockey players and their fans.
Astronomers find first exoplanet not made of gas.
Two Survivor stars are returning for the next season.
Casey Spooner's nsfw video for "Spanish Teenager".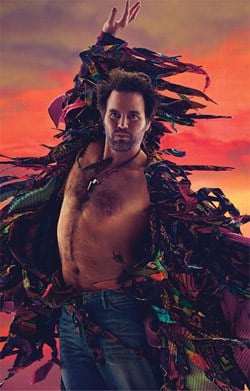 Mark Ruffalo: From W magazine's 'Best Performances' photo shoot.
Gay new Zealand couple forced to close bakery after anti-gay taunts: "Zelton said a family and the family's friends had targeted the couple after they opened their Hoon Hay shop, taunting them from outside the store. 'They've yelled at customers outside our shop, saying `Don't go in there', calling us faggots.' Store windows had also been broken, while the couple's home and car had been damaged. Zelton had arranged for the family to be served with trespass notices, and had spoken to police and a lawyer. However, the couple moved out of the shop last week, and did not want to return."
Daniel Tosh: strip n spin.
Nicole Kidman announces she can move her forehead again.
Gay club to open in Ottawa, Canada. 
Chris Christie: Sarah Palin needs to go unscripted. I think people need to be judged by the way they conduct themselves in the public arena, in a way that is as minimally staged as possible. That's where you really get to know people."
Harpy eagle returns to Belize after 60-year absence: "Scientists recently confirmed the sighting of a Harpy eagle nest in the Maya Mountains with as many as five birds, in an area where the birds had become extinct due to human activity."
Ted 'Golden Voice' Wiliams heading to rehab.
Your Zodiac sign may have changed: "Astronomers have restored the original Babylonian zodiac by recalculating the dates that correspond with each sign to accommodate millennia of subtle shifts in the Earth's axis."
Judge: plaintiff doesn't have to out officers. "The lawsuit filed last year by one former and two current Roseville police officers charges the city fostered a hostile work environment for gays and lesbians or those who were perceived to be homosexual. Late Wednesday, Placer County Superior Court Judge Margaret Wells ruled that plaintiff Sgt. Darin DeFreece did not have to name gay and lesbian members of the police department as requested by the city to help them defend the lawsuit, which asks for unspecified damages and corrective action at the Roseville Police Department."