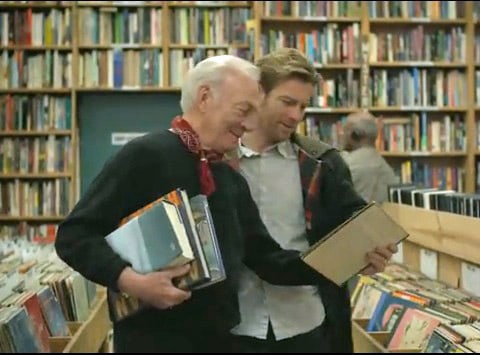 In Beginners, Ewan McGregor plays an illustrator whose father comes out to him following the death of his mother, after 44 years of marriage. Christopher Plummer plays McGregor's father, who, when he finds himself with a terminal cancer diagnosis, continues living his truth without apology or regret. 
I had the opportunity to screen this film last week and liked it a lot. At its heart is a powerful meditation on middle age and embracing life's possibilities and opportunities for happiness before it's too late. 
Watch the trailer which was just released, AFTER THE JUMP…
I believe the movie is set for an early June release.