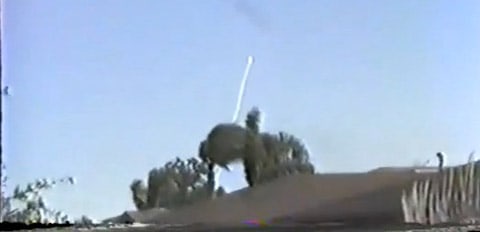 Today is the 25th anniversary of one of NASA's darkest hours, the tragedy that took the lives of all those aboard the Space Shuttle Challenger. Many of you can remember exactly where you were at that moment.
I posted this footage last year, and it still gives me chills to watch it. The video was shot by retired optomestrist Jack Moss, at a time when video cameras were still uncommon, and was discovered last year in a box of tapes in his basement.
The casual background banter on the video that suddenly turns to concern at the realization that something has gone terribly wrong.
"That's trouble George." Still numbing to this day.
Watch, AFTER THE JUMP…