Of course he did.

Iowa poll: Only 36% support impeaching judges over marriage equality decision.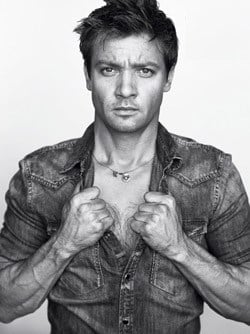 Guess who passed out in Jeremy Renner's bed?

Winston-Salem, North Carolina to hold first gay pride parade in 15 years: "The parade could be for any minority or any community that feels they don't have a voice."

Newsweek: Hate group leader Bryan Fischer "just doing his job" when he attacks gays.

Social moderate GOP leader in Maryland steps down: "Kittleman's position put him at odds with many Republican colleagues, who told him during a closed-door meeting last week that they were distressed by his civil-unions bill and would not be supporting the legislation, according to participants."

Taylor Kitsch: short hair.

Hombre gay bar in Oakland Park, Florida vandalized: "Between Friday night's closing and the noon arrival of Kackin and his staff at the bar on Saturday to prepare for their busiest night of the week, the bar was broken into and almost all of its equipment demolished, including pool tables, pinball machines, video games, TVs, music system, cash register, jukebox and credit card reader. 'My staff went in first and then came back to the car and said 'You don't want to go in there'."

Villains: Tom Hardy and Anne Hathaway join cast of Batman: The Dark Knight Rises.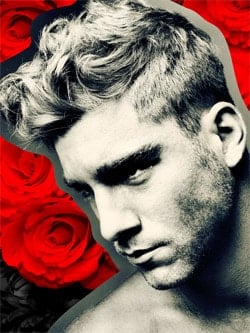 Brazilian model Andre Ziehe gives good face for Gamos magazine.

WATCH: J Lo plays a hidden camera prank, on Ellen.

Charges dropped in raid of gay Dallas bathhouse: "Lee said the Dallas County District Attorney's Office is dismissing the charges because prosecutors don't believe they can prove that the defendants are guilty. Seven of the defendants were charged with public lewdness, three were charged with indecent exposure and one was charged with interfering with police."

Genuine Ken is looking for a real-life, hopefully anatomically correct, Ken doll.

Adam Lambert has a look going on at the premiere of RuPaul's Drag Race at Rage in West Hollywood.

60's pot farm becomes Napa's first biodynamic winery: "Benziger is located in Glen Ellen, CA at Sonoma Mountain. The 85-acre estate, which almost forms a perfect bowl, has 29 unique micro-climates around the property."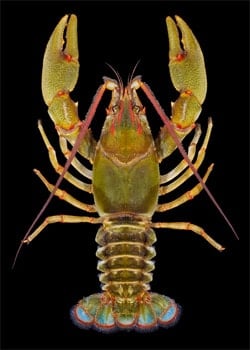 Giant crayfish species discovered hiding in Tennessee crack.

LBJ enjoyed an extra inch in the crotch.

L.A. Clippers to hold Equality Night, and NoH8 is enticing you to attend with a photo shoot.

Comcast-NBC deal gets federal approval.

Feinstein calls out Duncan Hunter on plans to thwart DADT repeal: "Rep. Hunter knows his legislation has no chance of success. Should it pass the House, it will never be approved by the Senate or signed by the President."

Limbaugh adds to long history of anti-gay rhetoric: "These people blamed AIDS on Reagan. Sound familar? They blamed homelessness on Reagan — you know why they blamed AIDS on Reagan? Because he didn't care. Because he never delivered a speech about it. And because of that, AIDS was spread. They actually wanted us to believe that Reagan had the disease, was sneaking into gay people's houses at night, and impregnating them with the disease and running out."