Anti-censorship protest to be held at the Smithsonian on January 31.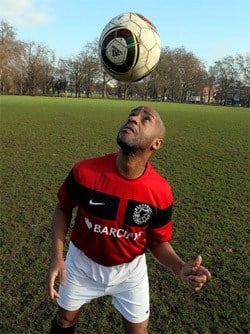 Gay footballer Aslie Pitter to be honored by Buckingham Palace.

New Lady Gaga fragrance to smell like blood and semen.

Dallas gym refuses family membership to same-sex couples. Letter: "It is clear Baylor has taken the position to discriminate against gay people with respect to family gym membership. It is also clear Baylor has a regimented policy excluding domestic partners from the definition of 'family.'" 

Facebook campaign aims to put Scissor Sisters on Glee.

Hayden Christensen hits the beach.

Common Application rejects proposal to add optional questions regarding sexual orientation and gender identity to applicant questionaires: "Advocates for such students have been pushing the Common Application to add the questions, with the hope that doing so would send a powerful message to the students who apply to the 414 colleges that are members, a group that includes many of the most prestigious colleges in the United States."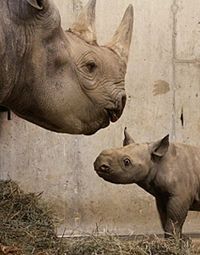 Rare black rhino born at St. Louis zoo.

Justice Dept. wants ISPs to retain your web-surfing data.

Facebook to let advertisers republish user posts: "Facebook users who check in to a store or click the "like" button for a brand may soon find those actions retransmitted on their friends' pages as a "Sponsored Story" paid for by advertisers. Currently there is no way for users to decline this feature."

WATCH: Portia DeGeneres serenades Ellen on her birthday.

Eminem crawls into the sunlight.

Bay Windows acquires Golden Rainbow, a monthly newspaper aimed at LGBT seniors and baby boomers: "Officials at Bay Windows said that adding Golden Rainbow Times will help them reach an older gay and lesbian demographic, 'a community within a community.' Bay Windows, which was launched in 1983, also publishes South End News and Out at Night, a weekly local entertainment guide."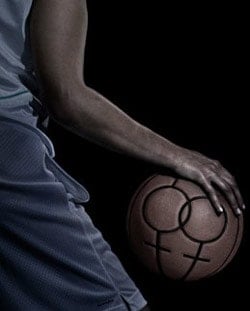 ESPN on homophobia and recruiting in women's basketball.

HRC enters NOM's 'Reel Love' video contest.

Gay people not welcome at Columbus, Georgia homeless shelter because "of the Bible". Elder Bobby Harris: "[Homosexuality] is not tolerated here at all."

Joe Manganiello to play Superman?

Catholic League's Bill Donohue blames 'gay activists' for death of artist David Wojnarowicz: "The man who made the vile video died of AIDS. Had he followed the teachings of the Catholic Church on sexuality, he would be alive today. Instead, he blamed the Church. That's why he liked to make videos showing Jesus' head exploding, and that's why he called John Cardinal O'Connor—whose archdiocese spent more money fighting AIDS than any other private source—a 'fat cannibal from that house of walking swastikas.' Yet Kimmelman brands the artist a hero who fought bigotry! It was not the Catholic Church that killed the artist, David Wojnarowicz: it was gay activists, many of whom are in the artistic community. They were the ones who demanded that the bathhouses be kept open, even as their brothers were dying left and right. To exploit this tragedy any longer is sick. Catholicism is the answer, not the problem."