Spider-Man musical postponed till March, needs an ending.

Oprah's OWN network acquires Becoming Chaz documentary about transition of Chaz Bono. Documentary will have premiere at Sundance Film Festival.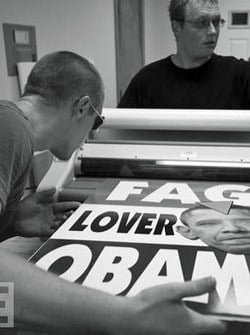 Inside the Westboro Baptist Church: a LIFE gallery.

Martha Stewart's French bulldog ripped her lip in half.

Does ENDA have a chance of passage by framing it as a 'jobs' bill? HRC's Sainz: "From that sense, it should appeal to members of the House — and the Senate for that matter — because it's really doing nothing more than putting people to work, and if they can't work, then they're reliant on government assistance. So it should be fairly intuitive to Republicans that this is really a 'jobs' measure."

LaMama founder Ellen Stewart dies….

Pope John Paul II to be beatified this spring.

Ohio University to make residence hall rooms 'gender neutral': "While such housing is aimed at gay and transgender students it is also for friends or even brothers and sisters. It will not be recommended for dating couples, said Kent Smith, vice president for student affairs."

2011 Grammy performers announced.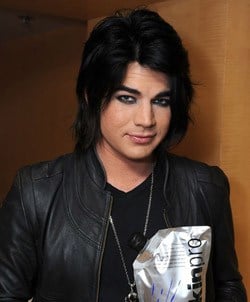 Adam Lambert goes long…hair, that is.

New software coming that will allow you to erase personal photos from the web?

Freedom to Marry hosts fundraiser in home of Facebook co-founder Chris Hughes and his partner Sean Eldridge.

Transgender activist Karina Samala awarded West Hollywood's 'Keeper of the Dream' Award: "The City of West Hollywood, in an annual commemoration of Rev. Dr. Martin Luther King Jr, awards the 'Keeper of the Dream' Award to individuals who embody Dr. King's philosophy and principles of justice, equality and peace, which the city embraces as core values."

The Big Gay Ice Cream Truck attributes much of its success to Twitter.

Anti-discrimination ordinance passes 5-3 in Haverford, Pennsylvania.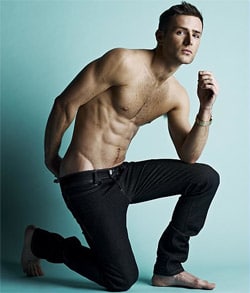 Harry Judd of McFly does Attitude.

Columbia, Missouri pastor honored for fighting for LGBT community.

NYT profiles Habibi, an LGBT dance party for Arabs in NYC: "The dancers included plenty of non-Arab men, many of whom Abraham said were regulars. 'Hummus queens,' a 24-year-old grocery clerk from Queens named Hilal joked at one of the parties. 'That's what you call white guys who go for Arabs.'"

Connecticut Tea Party leader Gabe Carrera ran gay bashing campaign in 1998. Former Rep. Evelyn Mantilla: "He ran a campaign based strictly on my sexual orientation. He had a van with loudspeakers that repeated all these tired messages, letting people know that I was gay, letting people know he thought I was going to bring it into the schools, that it was a sin, that I would recruit people, untrue stuff."