GLAAD announces this year's Media Awards nominees.

FRC and NOM ask members to push Congressional GOP to rid D.C. of marriage equality.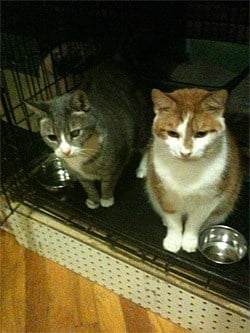 New York City Shelter announces first same-sex cat marriage.

Catholic Diocese of Colorado Springs plans 12-step program for homosexuality: "The Catholic Church's Twelve Steps of Courage is another version of AA's steps. Participants admit they are powerless in overcoming same-sex attraction, ask God for help, and make amends to those they've hurt, among other steps."

Taj: America's oldest elephant dies at 70.

Gay murder rates soar in Brazil, Honduras.

Superintendent approves Gay-Straight Alliance at Valley Stream South High School on Long island.

U.S. Embassy in Honduras expresses concern over recent murders of LGBT people: "It is in this regard that we call upon Honduran law enforcement authorities to vigorously investigate these crimes, bring to justice the perpetrators, and take all necessary steps to protect LGBT persons, who are among the most vulnerable to violence and abuse in Honduras."

Robert Downey Jr. does shirtless drag in new Sherlock Holmes sequel.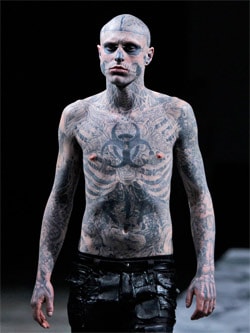 Mugler returns.

Survivor winner Fabio arrested for skateboarding under the influence.

Gay seniors complex debated in Halifax.

Nile Rodgers fighting cancer: "Legendary producer, songwriter and artist Nile Rodgers has taken to his blog and Twitter to announce that, since late-October, he has been battling an aggressive form of cancer. He does not identify the type of cancer but does say that he found out on October 27, 2010 and had to make some major decisions fast. Rodgers decided to have radical surgery to try and get all of the cancer out of his body."

Lady Gaga's 'Telephone', the illustrated version.

Betty White does vodka shots with Letterman.

Bryan Singer to direct Bob Fosse biopic for HBO: "While no writer has been announced for the project, the movie musical-famed production team Neil Meron and Craig Zadan, will executive produce the movie."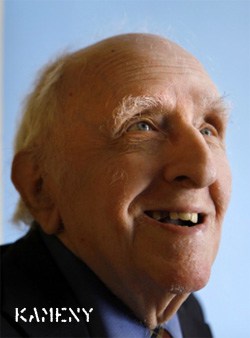 Gay rights pioneer Frank Kameny meets with Leonardo Dicaprio and Dustin Lance Black for background on J Edgar Hoover biopic.

Boy George returns religious icon to Cypriot church: "In an interview with BBC Radio 4's PM programme, Bishop Pofyrios said the icon, originally from a church in southern Nicosia, was spotted hanging by the fireplace during a television interview with the singer."

Abortion terrorist Randall Terry to challenge Obama in Democratic primary.

UK shop fitter jailed for homophobic spitting incident.

Burglars snort mans ashes, thinking cocaine: "Once they realized their error, the suspects discussed returning the remaining ashes but threw them in a lake instead because they thought their fingerprints were on the containers, sheriff's spokesman Judge Cochran said."