Dan Savage lands MTV pilot…

Iowa house subcommittee to hold hearing on resolution to ban same-sex marriage.

Regarding Calvin Klein's party "for New York's gay and fashion elite" in celebration of his boyfriend Nick Gruber's 21st birthday, Page Six reports: "Party planner Bronson Van Wyck created a Studio 54-meets-New Year's Eve dinner party at Indochine, stocked with 4,500 balloons, 100 models and a cake with 21 sparklers on top…Anna Wintour, Steven Klein, Patrick McCarthy, Donna Karan, Daphne Guinness, Ingrid Sischy, Sandy Brant and Vera Wang partied with Evan Lysacek, Andy Cohen, Ian Schrager and 150 or so more…" Musto has photos.

Christopher Ciccone lashes out at Madonna's cradle-robbing ways.

Scalia to address Tea Party Caucus on separation of powers.

Tea Party Rep. pleads not to have his violent rhetoric taken away from him.

Iowa Supreme Court candidate interviews begin today. "The interviews will put a fresh spotlight on the scope of the justices' work and how they make decisions. Chief Justice Mark Cady promised a new push for transparency in the annual State of the Judiciary message to lawmakers this month. Among the plans are an effort to hold some oral arguments in different parts of the state, and to open the interviews for new state Supreme Court justices."

Announced: 2011 Razzie Award nominees.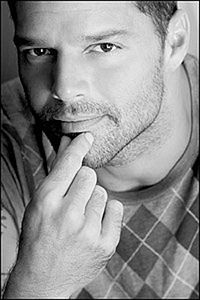 Ricky Martin and Evita to arrive on Broadway in March 2012.

Hot guys from The Price is Right: a new Tumblr.

Male model fix: Rob Evans.

Actor Brian Bedford talks to Kevin Sessums about his role as Lady Bracknell in The Importance of Being Earnest, and his life in the theatre.

Reese Rideout on being gay for pay. "I can have sex at work without thinking about the other person because I'm genuinely straight. But gay sex is tough if you're straight. The first time I shot a scene with another man, it was oral sex, and I couldn't keep it up because I wasn't turned on."

Matthew McConaughey's first shirtless run of 2011.

Bear club attacked in Argentina: "When members refused to give money, Sánchez says that some of the assailants began to shout 'You getting together to fuck, fat faggots!'  As the tone got aggressive, club members went inside the clubhouse and shut the door.  Outside, assailants pulled a discarded mattress and some trash bags against the door and set them on fire…"

Guess who's singing the National Anthem at the Super Bowl?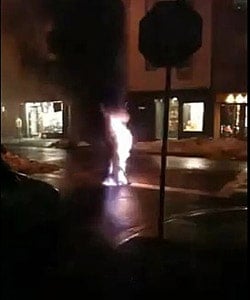 In NYC, an epidemic of manhole explosions.

Pope weighs in on social networking: "There exists a Christian way of communication which is honest and open, responsible and respectful of others. To proclaim the Gospel through the new media means not only to insert expressly religious content into different media platforms, but also to witness consistently, in one's own digital profile and in the way one communicates choices, preference and judgments that are fully consistent with the Gospel."

Gay man plans 100 dates this year.

Kentucky man charged in anti-gay assault on Miami University student.

UK govt advisor on drugs Dr Hans-Christian Raabe found to have homophobic academic past: "While the majority of homosexuals are not involved in paedophilia, it is of grave concern that there is a disproportionately greater number of homosexuals among paedophiles and an overlap between the gay movement and the movement to make paedophilia acceptable."