It Gets Better: The Book.

Hawaii begins debate on civil unions bill.

HRC VP: Don't expect much in State of the Union address. "I just don't think that this is a speech that we should put all our eggs in this basket."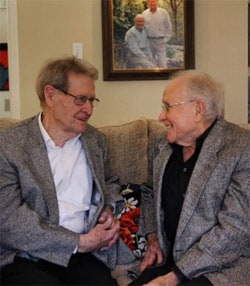 Gay couple celebrate 50 years. "Jack and George have been together since they first met at a friend's bon voyage party on Jan. 19, 1961."

Jersey Shore heading to Italy for fourth season.

The Ferris Bueller/Fight Club theory.

Former MN Gov. Jesse Ventura sues Homeland Security and TSA: "Ventura is asking a federal judge in Minnesota to issue an injunction ordering officials to stop subjecting him to 'warrantless and suspicionless' scans and body searches."

Daily Mail columnist defends self against column that said gay people are out to destroy "normal sexual behavior". Melanie Phillips: "I have nothing against gay people and would always defend them against true prejudice – as I did in my article, and as I often do when considering the threat posed to them by radical Islamism. What does concern me, however, is the 'gay rights' political agenda which, as activists have often made clear, aims to change the basic moral framework of society."

Keanu Reeves reveals that he's gearing up for 4th and 5th sequels to The Matrix.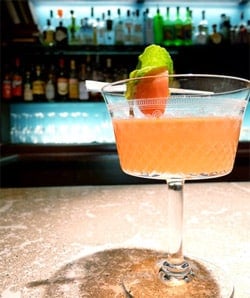 The grilled cheese and tomato…martini.

FBI: Federal hate crime charges unlikely in arson attack on gay man's home in Carroll County, Georgia. We are prepared to take a closer look at it, but everything we have so far indicates that case will stay with Carroll County authorities."

Bush administration broke elections law.

Austraian Formula One legend Niki Lauda wants ban on same-sex dancing on TV: "I have absolutely nothing against homosexuals. In fact, quite the contrary. In my airline Fly Niki I even have a few working for me, there is even some who are trainers. All I want is that children and teenagers don't get to see the wrong role models in dancing. There are so many good things in our culture and one of those is that men dance with women. At this rate we will soon have to be saying sorry because we are heterosexual."

Manchester, UK gay bar posts under fire for posting want ad for straight workers.

Qantas flight drops 26,000 feet after losing pressure.

LISTEN: Jennifer Hudson's new single "Where You At".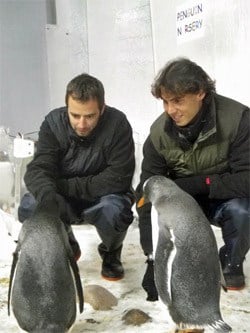 Rafael Nadal and penguins. That's all.

Andrew Belonsky on political calls for civility: "Perhaps the key to political congeniality isn't playing what some are wryly describing as State of the Union 'musical chairs,' even restricting bombastic rhetoric, although those certainly help. Maybe the actual catalyst for lasting civility lies in supporting LGBT equality."

ALERT: Zac Efron is on a diet.

Looks like a pump, feels like a flipper.

4Play Squash, Britain's first gay squash club, given government grant to attract lesbians and transgender people to the sport: "The club was given the cash by Sport England that is part of the Department for Culture, Media and Sport. The funds will also be used to encourage bisexuals to take advantage of free coaching sessions, as well as funding new equipments, The Telegraph reports. 4Play Squash, based at the Finsbury Leisure Centre, in Camden, north London, was formed 21 years ago."