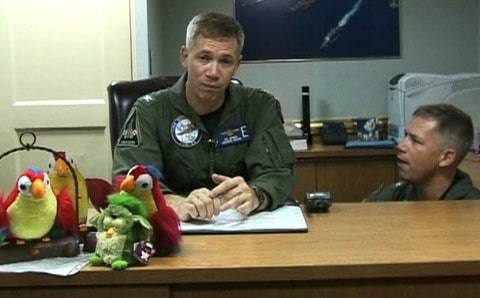 Captain Owen Honors has been permanently removed from his duties (not temporarily, as reported last night) over a series of raunchy videos he produced and broadcast to the crew of the USS Enterprise in 2006 and 2007, when he was then XO.
"A replacement commander is expected be named at 2 p.m., although the ship will still sail in two weeks for a war zone. Honors is not expected to be kicked out of the Navy, but losing command of the carrier will surely end his career advancement."
The AP looks back on Honors' career…
And Pete Clark, the veteran sailor who served under Eric ("snorkeler") Massa, mounts an impassioned defense of Honors in the Atlantic…
Two additional videos in the series he produced for his ship have been released.
You can view them, AFTER THE JUMP…
Video 2:
Video 3: