The shocking video: open homosexual dances with little boy…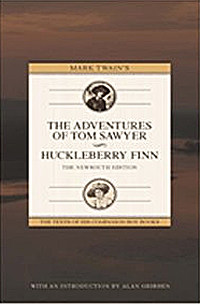 New edition of Huckleberry Finn to eliminate "n word". "This is not an effort to render Tom Sawyer and Huckleberry Finn colorblind," said Gribben, speaking from his office at Auburn University at Montgomery, where he's spent most of the past 20 years heading the English department. "Race matters in these books. It's a matter of how you express that in the 21st century."

Excerpts from Snooki's magnum opus: "She could pour a shot of tequila down his belly and slurp it out of his navel without getting splashed in the face."

Cristiano Ronaldo looking fine in the Maldives.

Michael Keegan of People for the American Way on CPAC and GOProud: "The battle over gay groups at CPAC represents one of the biggest stress fractures in the Republican coalition — a small segment of the base devoted to denying rights and recognition to gay people is running up against an American public that really doesn't mind gay people serving in the military and in increasing numbers doesn't mind them marrying either…."

Neil Patrick Harris wants play dates with Elton John.

Father Cutié: "There are so many homosexuals, both active and celibate, at all levels of clergy and Church hierarchy that the church would never be able to function if they were really to exclude all of them from ministry."

Pope blesses "family values" Mass in Spain…

Predominantly gay Orlando church in danger of dying: "Started in 1979, the predominantly gay Orlando church is imperiled by its inability to attract a younger generation of gay and lesbian worshippers. Only about 20 of the 250 people who regularly attend the church are in their 20s and 30s, said the Rev. Lisa Heilig, interim pastor."

NYC cabaret singer David Gurland dies of massive brain hemorrhage.

Injured Spider-Man: Turn Off the Dark actor speaks.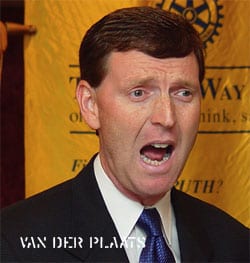 Iowa Republican Vander Plaats: Obsessed with gay marriage.

Gay couple Brendan Mason and Matthew Reuter profiled in NYT real estate column The Hunt.

Gay license plate lawsuit against the Indiana BMV thrown out.

MA GOP Senator Scott Brown invited gay activist Tom Lang of KnowThyNeighbor.com, and his partner to the DADT repeal signing. Lang: "We're dealing with a statesman here, not a puppet. I respect the man."

Kanye loves his fur.

Activists divided over NY's fear-based HIV prevention ad. Internist Howard Grossman: "Younger gay men are not making some kind of rational choice to have unprotected sex the way many activists are maintaining in this disagreement. These younger people are, like most young people having sex, living in the moment and making split-second, uninformed choices about unprotected sex. The point is that there's a whole new generation out there who needs to learn that H.I.V. is a disease to stay away from, and so a fear-based ad directed at them is a whole new thing.