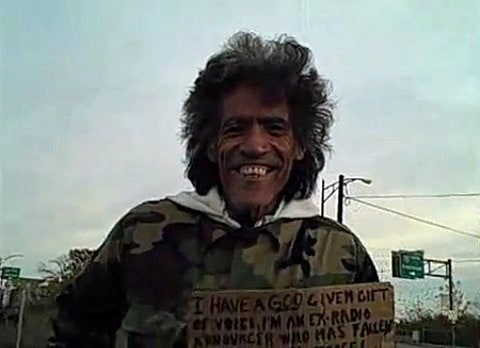 Talk about = overnight celebrity. Nearly 5 million views later, Ted Williams, a homeless man with a radio voice, is on The Early Show and on his way to New York with job offers because of a YouTube video that went viral.
If you haven't seen it already, the original video follows, as does his interview on CBS The Early Show today. What a great story.
Watch, AFTER THE JUMP…
*Apologies for the earlier error with the extra video.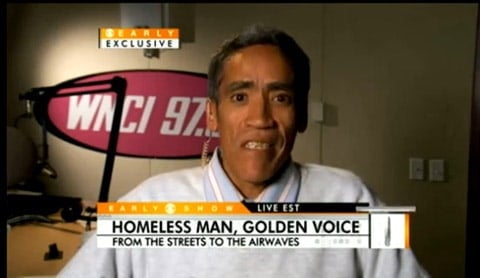 Here's his interview on The Early Show: