Geoff Kors gives farewell speech at Equality California fete.

NYT: Why does Obama continue to defend DOMA? "By now, such blatant discrimination should be presumed to be unconstitutional, and the Justice Department should finally say so. If conservatives in Congress want to enter the case to argue otherwise, so be it."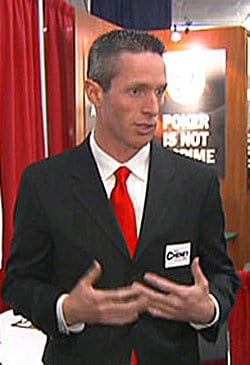 GOProud reportedly not welcome back at CPAC: "(New chair Al Cardenas)  said he wanted to make certain that longtime supporters of the conservative movement, such as those at the Heritage Foundation, are brought 'back into the fold.' Now a source has confirmed that a board vote has been taken that will realign plans for those who participate next year to exclude homosexual advocacy, although details had not been released." Barron flashback: Conservatives love gays.

Zac Efron, Joe Jonas, and Kellan Lutz beef up Calvin Klein's front row.

Tiger Woods apologizes for spitting on green.

Gerard Butler beams at the BAFTAs.

U.S. professor Mark Blasius gay-bashed in Brazil: "I went into the hotel entrance; the security guy was right inside the front door. I tried to explain. Nobody there spoke English. They saw the bleeding. I wanted ice cubes to restrict the swelling. I sat in the blood. I started crying. I never thought this would happen. I asked them to call the police. Four came; none spoke English. They refused to make a report."

John Mayer and Johnny Depp: separated at birth?

Following allegations that Lady Gaga's new track "Born This Way" sounds a lot like "Express Yourself", Madonna quietly uploads 'EY' performance to her official YouTube account.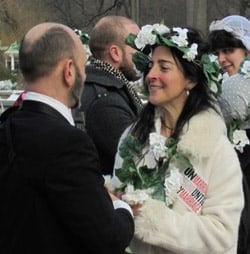 Supporters of marriage equality get 'unmarried' in Central Park protest.

Gay 20-something documents life after seroconversion on Twitter.

Letter campaign underway for marginalized LGBT group 'Haven' at Seattle Pacific University. Website: "A group of Seattle Pacific alumni started this group to stand up for Haven, a group that the administration has chosen to marginalize, ignore, and attempt to dismantle for the past four years.  In February, 2011, the administration made its decision clear, 'Haven does not exist.'"

Male model fix: Ryan Vigilant.

Johnny Weir and Lady Gaga share "gorgeous New York moment."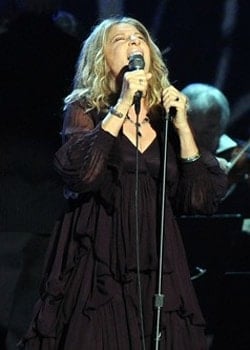 Barbra Streisand apologizes for Glee diss: "When asked if I would ever appear on 'Glee,' I should have said, 'You never know.' It was wrong to say, 'Not if I can help it.' What I meant was that I've been overwhelmed preparing for my performance on MusiCares, the Grammys, recording a new album, and starting a new movie. So I couldn't take on any more work, and besides that, I wasn't asked."

Gay waiter awarded £21,500 in harassment claim over customer who tweaked his nipple and boss who asked, 'Did you like it?' 

Melbourne pastor says he'd marry a same-sex couple, but not in a church: "Not only do I have an administrative responsibility but I have also pastoral responsibility and pastoral care would be taking care of the two people involved and their friends and their associates."

KTVU reporter spots full moon in Egypt.

Sophie B. Hawkins wasn't just building bridges at CPAC: "in this interview…she rails against President Obama for having 'all the same people as Bush' (? who ?), says she thinks we should drill for oil here to get rich THEN go green (how does this jibe with her previous environmentalism and anti-BP statements?) and admits to—gasp!—owning a gun."