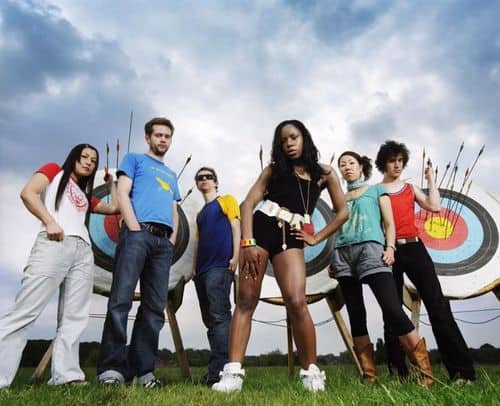 Norman Brannon is a pop critic, musician, and author based in New York City. He presents a weekly music update here on Towleroad and writes regularly at Nervous Acid.  
Follow Norman on Twitter at @nervousacid.
ESSENTIAL NEW MUSIC: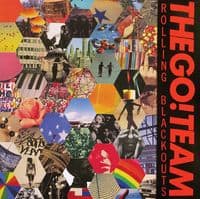 The Go! Team Rolling Blackouts (Memphis Industries)
The Go! Team are somewhat impossible to describe in any sort of meaningfully categorical way. In fact, it's not an exaggeration to say that the last time I heard an album that drew equal influence from Fatboy Slim, the Beach Boys, Run-DMC, and the soundtrack to Shaft, it took Girl Talk something like 373 samples to construct it. Which is probably why Rolling Blackouts, the third album by the Brighton, England–based sextet, is something like a balance of skill and miracle: Album opener "T.O.R.N.A.D.O." does as its name suggests — coming off like an old school Boogie Down Productions record in the middle of a James Bond car chase — while the comparatively demure "Secretary Song" offers a sugary nod to '60s pop psychedelia featuring Deerhoof's Satomi Matsuzaki. But it's lead single "Buy Nothing Day" — with Best Coast's Bethany Cosentino on vocals — that provides the album's emotional center and lends the necessary third dimension to pull off this kind of stylistic free-for-all. For a band that prides itself on making self-proclaimed "schizo music," it's like a glimpse of The Go! Team on meds.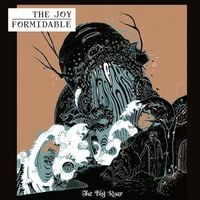 The Joy Formidable Big Roar (Warner Bros.)
They only have three members, but you'll never hear The Joy Formidable being accused of minimalism. On their debut album, Big Roar, the London-based group revel in the kind of epic reverb-drenched big room anthems that bands like the Arcade Fire need twice as many members to execute. It's not for the weak of heart, mind you — the hyper-cranked decibel levels of My Bloody Valentine is an obvious reference point — but the payoff is, quite simply, remarkable. Singer/guitarist Ritzy Bryan is already 2011's most compelling frontwoman, and it's a title she earns with the pathos-ridden "I Don't Want To See You Like This" and the inimitable Siouxsie-on-steroids delivery of "A Heavy Abacus." They've been incessantly linked to the '90s shoegaze movement by the British press, but Big Roar is far more complex than the analogy will allow. Because underneath the digitally-processed wall of sound, there are actually real songs here.
THE DISPATCH: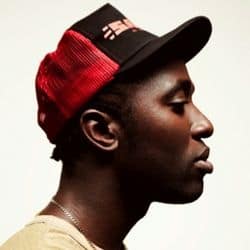 Following the success of his debut solo album, The Boxer, Kele Okereke — the openly gay frontman of Bloc Party — has announced his plan to move to New York in order to write a "sexually-charged" memoir. "We can expect some naming names and shaming of celebrities," he claims. "It's gonna be hot."

TV on the Radio's Dave Sitek took time out from his current auxiliary duties as a member of Jane's Addiction to remix "I Follow Rivers," the second single from Lykke Li's forthcoming sophomore album. You can grab the free download HERE.

London's National Theatre has announced a line-up of its forthcoming productions and at least one name on the playbill is going to surprise you: A new musical written by Tori Amos is scheduled to open in April 2012.

Having just taken home a National Book Award for Just Kids — a memoir detailing her relationship with the late photographer Robert Mapplethorpe — Patti Smith is already working on the follow-up. But hang on! It's a detective novel inspired by Sherlock Holmes.

Azure Ray's Maria Taylor and Orenda Fink reunited after six years to release last year's truly elegant Drawing Down The Moon, but the first song they wrote together following the separation never made it onto the album. "Silverlake," which features the late Mark Linkous of Sparklehorse, was released earlier this week on iTunes, but Saddle Creek Records will send you the link to a free download in exchange for an e-mail address. It's worth it.

It's been almost four years since Volta, but reports from Iceland have a new album from Björk already halfway to completion. Also: She claims to be collaborating with "eccentric people who had been in Africa for four years with lions and insects." Of course!

Shortly following the news that Big Audio Dynamite would reunite at this year's Coachella Festival, Boy George confirmed reports that the original members of Culture Club would be reuniting in 2012 to celebrate their 30th anniversary. "We'll be doing a proper huge worldwide tour," he announced. "And a new album."
COMING OUT: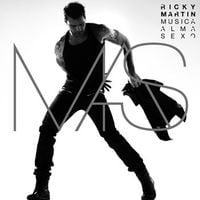 Ricky Martin's first album since coming out is, umm, coming out today. All but two of the songs on Musica + Alma + Sexo are sung in Spanish — which will be a challenge outside the Latin market! — and while a surprising number of them take a turn towards tribal and progressive house, you're not likely to mistake this for a club album: With Desmond Child producing, classic power ballads like "Basta Ya" and "Te Busco Y Te Alcazo" still hold it down for the old school lighter-waving set.
Le Tigre's JD Samson returns this week with MEN, an electro-pop project also featuring members of New York indie favorites Ladybug Transistor and The Ballet. Talk About Body is as much a visceral collection of punk-disco as it is an authentic demonstration of art-as-activism — as you might expect. But it's also the most fun you'll ever have listening to expositions of wartime economy and critical gender theory.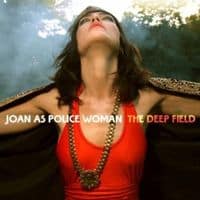 As a member of Antony & the Johnsons and a frequent collaborator with Rufus Wainwright and Scissor Sisters, Joan Wasser has certainly merited her favor with the gay community. But on The Deep Field — her third album under the Joan as Police Woman moniker — Wasser goes at it solo and turns up an unpredictably soulful result.
Also out today: George Michael — Faith: Special Edition (Sony Legacy), Seefeel — Seefeel (Warp), Various Artists — Pop Ambient 2011 (Kompakt).
SOUND & VISION:
Savage Skulls & Douster feat. Robyn — "Bad Gal"
If you picked up the second installment of Robyn's Body Talk trilogy, then you've already heard the work of Swedish production duo Savage Skulls on "Love Kills." Here, Robyn returns the favor on this Chicago-flavored house track for Diplo's Mad Decent label.
The Thermals — "I Don't Believe You"
As the star of IFC's sketch comedy show Portlandia, a freelance music critic for NPR, and singer for the all-star indie band Wild Flag, it seems like Sleater-Kinney's Carrie Brownstein is everywhere these days. Which makes this video — in which she destroys her house trying to escape from The Thermals — just a little bit ironic.
R.E.M. — "Oh My Heart" (Live in Studio)
R.E.M.'s upcoming fifteenth studio album, Collapse Into Now, isn't set for release until March 7, but the band's latest self-imposed leak comes in the form of this gorgeous live performance.
Joan as Police Woman — "The Magic"
It might be that Joan Wasser put out a casting call on BigMuscle.com for the first video from her new album, The Deep Field. Otherwise, really, I'm not sure I have a good explanation for this!