Libya's ex-Justice Minister says Moammar Gadhafi ordered 1988 Lockerbie bombing.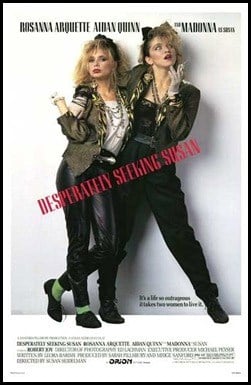 An interesting look back at the story behind the Desperately Seeking Susan poster.

Madonna's daughter gives her first TV interview.

Eating a large pizza a day could save your life.

Anti-gay 'murder music' singer Buju Banton found guilty in drug trial: "The artiste was found guilty of conspiracy to possess with intent to distribute five or more kilogrammes of cocaine, of possession of a firearm in furtherance of a drug-trafficking offence and using the wires to facilitate a drug-trafficking offence. However he was found not guilty of attempted possession with the intent to distribute cocaine."

Republican lawmakers withdraw anti-union legislation in Indiana.

UK man jailed for slashing his son's boyfriend's throat: "'I stuck my hand out to try and stop him and he stabbed my hand; but if I hadn't done that, Richard wouldn't be alive. The doctors said it was a matter of millimetres away from his jugular and if the knife had gone through that, he would have been a goner.' The six-year sentence given to Culley Snr was welcomed by his son."

Lady Gaga teases lyrics to "Born This Way" follow-up "Judas".

Competing pop star says Gaga making life difficult for "normal" artists.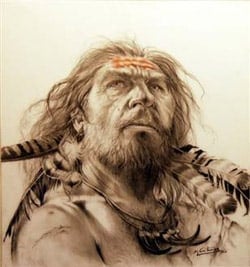 Theory: Neanderthals wore feather fashion.

Washington state landlord demands gallery owner remove artwork featuring same-sex couples: "Ray added that he and his wife, who are both in their 80s, 'have nothing against gay people.'…'They can do whatever they want to do, but Louise didn't think it was appropriate to show the homosexuals doing their thing in the building, and that's her prerogative,' he said."

Gay twins Gary and Larry Lane to appear on Winter Wipeout this Thursday.

Gay man advances in Chicago City Council race. 

Gay powerlifter Chris Morgan wins Best Lifter title at British championships: "Lifting in the 180-pound class at the 'single event' championships, he made lifts of 462 pounds, 526 pounds and 550 pounds."

Cameron Diaz is a bad, bad teacher.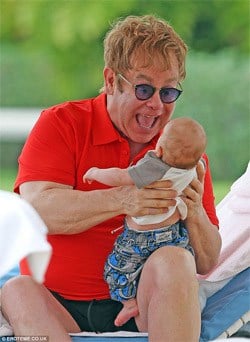 Elton John takes Zachary to Hawaii.

New York City bans smoking in public spaces: "Under the new law, smoking will be banned in the city's 1,700 parks and 14 miles of public beaches. City pools and recreation centers will also be smoke free. The bill bans smoking in city pedestrian plazas, like in Times Square, as well. Violators could face a $50 fine."

Toot, toot: Napa's wine train to host first-of-its-kind gay dinner.

Chemical compound in Eastern Red Cedar tree found to combat MRSA staph superbug: "While the Eastern Red Cedar has few commercial uses, it is present in the U.S. in large numbers and its range extends from Kansas to the eastern United States."

Seattle Pacific University President responds to protests over school's marginalization of LGBT student group: "We all love and care for our students and see each and every one as precious in His sight. We all share in the deep trust given to us to come along side our students to educate the whole student. This is our vocation. Where we have failed to do so, we all ask forgiveness."