Marines set date of MAY 31 for completion of 'DADT' repeal training.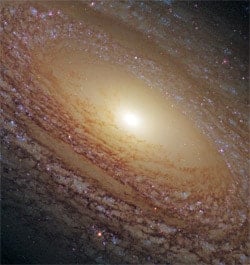 Hubble shows off beautiful new shot of spiral galaxy.

The hat toss is the real killer here.

Virginia House panel kills non-discrimination bill: "Opponents of the bill, which was sponsored by Sen. Don McEachin (D-Richmond), argue that there is little evidence gay state workers face discrimination and that the governor's executive directive provides sufficient protections. Proponents note that without a change in law, employees cannot sue if they have faced discrimination." Idaho non-discrimination bill won't get hearing.

Trial of Lawrence King's killer, Brandon McInerney, delayed again: "I'm really shocked that the judge has allowed it to drag on for so long. It frustrates us. It tears on us emotionally. We'd like to see things finally get resolved so we can get some closure and justice for our son," said King's father, Greg King.

Adam Lambert and the guy he denies is his new boyfriend arrive at LAX together.

Joseph Gordon-Levitt turns the big 3-0.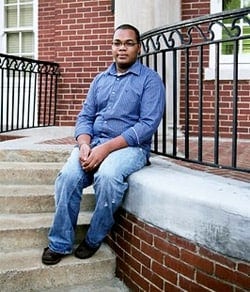 An 18-year-old Alabama frat brother tells his "it gets better" story to We Are The Youth.

Parliament House gay nightclub in Orlando getting million-dollar renovation. "In a tangled financial web best described by a Houston lawyer as a 'complicated situation,' the Parliament House's foreclosure and its debt with Compass Bank of Alabama is expected to be resolved within the next two weeks."

FOX News replaces audio in CPAC straw poll segment. Calls it "mistake".

Edmonton soldier jailed for anti-gay attack: "An Edmonton soldier who bragged on Facebook that he had 'Superman-punched' a gay man on the dance floor of a city nightclub has been put behind bars. Cpl. Michael Tscherkassow, 25, was sentenced to 12 months in jail Tuesday in provincial court after earlier being convicted of aggravated assault."

Georgia's Gay-Straight Alliances to gather for summit this weekend.

Kellan Lutz launching line of jeans.

Henry Cavill discusses suiting up for Superman.

TSA Agents stole $160,000 from checked bags: "Perad and Webb would screen bags looking for loot, then swipe the cash once the luggage was opened in a private screening room, sources said. The men will be charged with grand larceny, possession of stolen property and official misconduct."

Michelle Bachmann still working birther angle.

Justin Timberlake's role as singing booger on The Cleveland Show is apparently still intact.

Log Cabin Republicans to seek equal protections for LGBT service members: "The one claim in our lawsuit that we did not win was a claim for a violation of the Equal Protection Clause in the Constitution. The judge dismissed that claim in our case early on, based on existing 9thCircuit precedent. We are, on behalf of Log Cabin, appealing that ruling and trying to obtain a change in the law so that this would be considered a protected class of individuals, protected by the Equal Protection Clause."