New PPP poll shows 51% in Rhode Island favor marriage equality.

Seismologists had no idea a major fault ran under Christchurch, New Zealand.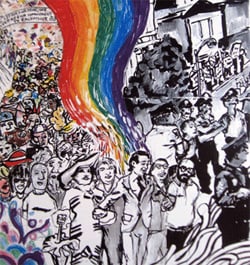 Residents have "hostile" reaction to mural depicting gay history of Polk Street: "According to reports, meeting attendees overwhelmingly opposed the mural, saying that its depiction of conflict and disadvantaged residents constituted a negative portrayal."

Can Kellan Lutz look any finer? Don't think so.

Asheville, NC passes anti-bullying, anti-discrimination ordinances, creates domestic partner registry, and calls for the city to support marriage equality.

Kanye West accused of ripping off title sequence from Enter the Void for his All of the Lights video.

Oral sex a greater risk than tobacco with regard to head and neck cancer: "When you compare people who have an oral infection or not … the single greatest factor is the number of partners on whom the person has performed oral sex."

Warner Bros. remaking The Bodyguard.

Ke$ha and her blue lips would like to announce their remix album.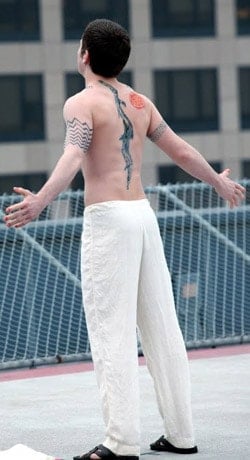 Guess who's returning to True Blood?

George Clooney thinks Ryan Gosling is a "handsome cat".

Some researcher thinks the police in Scotland are more gay-friendly than those in San Francisco, if that means anything to anybody.

Open letter to Wyoming legislators: I would die for gay marriage. "I would die for these beautiful, young, smart, funny, mouthy and obnoxious students who want nothing from married couples but the opportunity to make their own relationships as deeply committed, lawful and as sacred as possible. I would die to protect these students from those who would so easily harm them, solely for being courageous enough to be honest about who they are."

10 things I didn't know about Steve Jobs.

Anti-bullying bill passes Kentucky House committee: "If passed, discipline codes would have to include provisions for kids bullied because of sexual orientation or gender."

Nate Berkus gets out his green thumb for NEXT magazine.

Watch: J Lo has a breakdown cutting American Idol contestant.

Anybody remember Pac-Man Fever?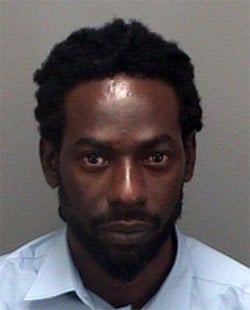 Buju Banton's mugshot.

Outing Lurleen: Trans activist exposes anonymous blogger.

Indiana Deputy AG loses job over tweet: "Jeff Cox tweeted 'Use Live Ammunition' in response to a Mother Jones tweet reporting riot police had been called into the state capital to remove protesters."

Gay Zimbabwean to be deported from Finland: "The Zimbabwean man had applied for asylum on the basis of persecution in his home country because of his sexual orientation. At the moment the man is being held in the Metsälä reception centre for asylum seekers in Helsinki."

FAILblog makes light of anti-gay Ugandan tabloid.

Is the .gay domain doomed? "If governments believe that gays (or other controversial ideas and communities) have a right to express their identity, they would not make their ability to get a domain name reflecting their identity contingent upon a review by a world government committee in which some members are sure to be hostile to their culture and lifestyle. Any government that really wants to uphold individual rights would not do what the US is doing."