Point Foundation creates scholarship in memory of Rutgers student Tyler Clementi.

Gay-Straight Alliance will be allowed at Corpus Christi's Flour Bluff HS, at least for now.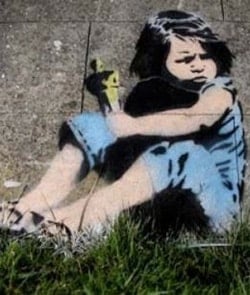 Banksy thumbs nose at daughter of King's Speech co-producer.

Xtina: rock bottom?

GLAAD on Lisa Ling's "ex-gay" coverage: "It's deeply concerning to me that the question '[Can you] pray the gay away?' is even being asked today.  It's even more concerning to see it being presented as a debate by any reputable media institution."

Illinois abolishes the death penalty.

Madonna's 99-year-old grandmother Elsie Fortin dies.

A Queens man has been sentenced to three and a half years in prison for assault at landmark NYC gay bar Julius: "Frederick Giunta, 25, pleaded guilty on Feb. 15 to assauling a bartender at Julius Bar on West 10th Street, where Giunta was refused service because he was too intoxicated on Oct. 19, 2010. p> He admitted to throwing a punch at the bartender, 38-year-old Greg Davis. While leaving, he yelled racist and anti-gay slurs, according to prosecutors. He also admitted to trying to steal a patron's wallet at nearby Ty bar that same day. p> But when addressing the sentencing judge, Giunta said that while he accepted responsibility for his drunken behavior, he was not a homophobic or a racist."

Miley Cyrus is not having it with paparazzi this week.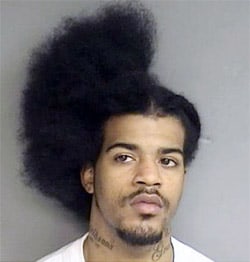 Mugshot advice: Make sure your haircut is finished before assaulting your stylist.

New undersea wildlife refuge near Costa Rica is bigger than Yellowstone National Park.

Jason Bateman calls the Arrested Development movie "incredible".

Lickable: Dumbledore gets a British postage stamp.

Gadhafi forces beat up BBC news team: "The three were beaten with fists, knees and rifles, hooded and subjected to mock executions by members of Libya's army and secret police. The men were detained on Monday and held for 21 hours, but have now flown out of Libya."

Channing Tatum developing movie based on Peter Pan.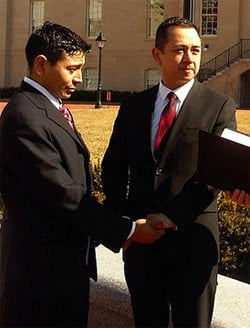 Maryland bi-national couple spared from separation by stay of deportation.

Brad Pitt rocks a retro look in New Orleans.

Target denied restraining order against activist group seeking signers for pro-gay marriage petition outside California stores.

Human Rights Watch: Mississippi policies fuel HIV/AIDS epidemic. "Mississippi has resisted effective approaches to HIV prevention and treatment and instead supported policies that promote stigma and discrimination, fueling one of the nation's highest AIDS rates"

Forbes releases list of world's billionaires.

Safe Schools Improvement Act reintroduced in the U.S. Senate: "SSIA would amend the Elementary and Secondary Education Act to require schools and districts receiving federal funds to adopt codes of conduct specifically prohibiting bullying and harassment, including on the basis of sexual orientation and gender identity."