National Gay and Lesbian Task Force opposes Walmart move into NYC.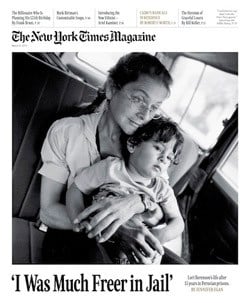 First look: The redesigned New York Times Magazine.

Report: James Franco and Anne Hathaway grew to despise each other as they rehearsed for the Oscars.

Tyler Clementi suicide leads to gender-neutral dorms at Rutgers: "In response to Clementi's death, the university announced that incoming freshmen will be able to choose either male or female roomates who support their sexual identity and that parents will not be allowed to veto their decision."

Photos: Whitney Houston's daughter Bobbi Kristina  following in her "crack is whack" footsteps?

Greg Berlanti signs "mega-deal" with Warner Bros. TV: "The top showrunner has signed a four-year overall deal with Warner Bros. TV of the scale of the studio's top-tier pacts with such writer-producers as Chuck Lorre, J.J. Abrams and Bill Lawrence. Berlanti's eight-figure deal with the studio starts on June 1."

Bristol Palin gets book deal – for her memoirs.

Brian Austin Green shaves the side of his head.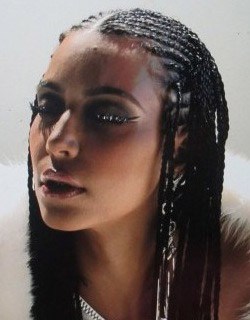 Kim Kardashian thinks she's Bo Derek.

Texas Governor Rick Perry thinks Juarez, Mexico is in America? "After an aide whispered a correction in his hear, Perry finally managed to get his geography right."

WaPo: African-Americans respond to Obama's shift on DOMA. "Some say the decision is dismaying, though not damning. Others may be rethinking their views, given the influence Obama has in the African American community. And there are those who don't seem to care much at all."

Staten Island murder suspect cites 'gay panic' as motive for killing: "Some of the victim's enraged relatives were so overcome by emotion after spotting the suspect in court, they had to be held back."

Gay encounter at center of Pueblo, Colorado murders?

Edinburgh, Scotland man found dead after spending day at pub: "We don't know if he was maybe going to a party. John was gay so we don't know if he might have expected something else to happen. That's left us thinking it may have been a homophobic attack."

Photos: It was National Underwear Day in Brazil yesterday.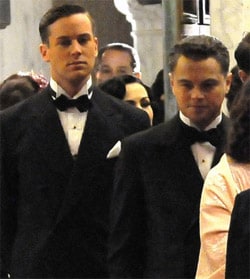 Photos: Leonardo DiCaprio and Armie Hammer in J Edgar Hoover biopic.

A shot-by-shot analysis of "Born This Way".

Support for ordaining gays grows in Presbyterian church: "So far, 55 regional governing bodies, known as presbyteries, have approved an amendment to the church constitution that would effectively allow gays to be ordained as ministers, elders or deacons. The amendment was endorsed by a 373-323 vote at the Presbyterian General Assembly in Minneapolis in July 2010."

The XX covers Hercules and Love Affair.

Buju Banton seeks bail, new trial: "Banton was last Tuesday found guilty on three of four drug charges by a 12-member jury in Tampa. He is awaiting sentencing. However, Markus said the defence is renewing its motion to have Banton released from custody."