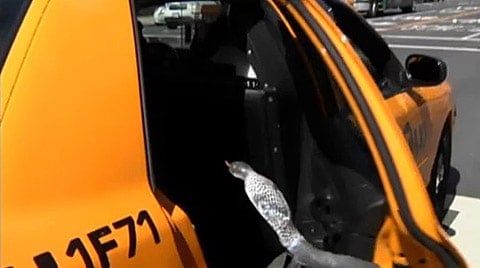 Those of you in the NYC area are aware of the biggest local news story right now — the escape from the Bronx Zoo of a deadly Egyptian cobra, whose venom can quickly cause respiratory failure.
Zoo officials believe the snake is still within the reptile house, though it could be weeks before it is found.
Jon Stewart has a few ideas, however.
Watch, AFTER THE JUMP…
PS – the snake already has a twitter feed.