Student leaps off Golden Gate bridge on dare, survives…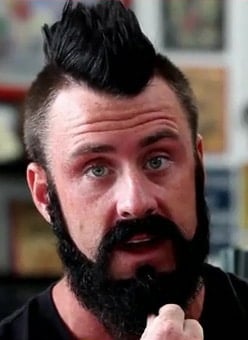 SF Giant Brian Wilson and beard are now in a video game.
Zac Efron is a moustachioed clam digger.
Lesbian DA to run for San Diego mayor: "San Diego County Dist. Atty. Bonnie Dumanis, 59, a Republican and former Superior Court judge now in her third term as district attorney, made the announcement in an e-mail to friends. The only other announced candidate is City Councilman Carl DeMaio."
Post-gay straight guys: the celery edition.
The Harris-Burtkas and their kids holiday in Hawaii.
Humans shed chunks of DNA when our evolutionary path diverged from that of chimps: "In ditching these chunks of DNA, our ancient ancestors lost facial whiskers and short, tactile spines on their penises. The latter development is thought to have paved the way for more intimate sex and monogamous relationships. The loss of other DNA may have been crucial in allowing humans to grow larger brains."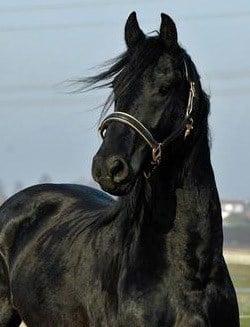 Stallion semen served up as energy drink.
NYT talks up Priscilla, Queen of the Desert: "You still get the flavor that has always been part of 'Priscilla,' but it's not quite as down and dirty, not as in your face so much so that you might pull back," Ms. Midler said in an interview. "It manages to have all the fun of camp without too much of the dark side of camp and drag. Which for Broadway, I think, is a good thing."
Gabrielle Giffords told she was shot.
Kerry Eleveld on Obama and religion: Where will the President stand on same-sex marriage in 2012? "Ironically, President Obama may be a victim of his own success. Repealing the 'don't ask, don't tell' policy and his own decision to instruct his Justice Department to stop defending the Defense of Marriage Act have likely played a part in hastening the evolution in national thinking on LGBT equality."
Adam Lambert talks about his new album: "I think if anything, it might be a little less campy than the last one. With [For Your Entertainment], I really wanted to go high glam; it was always a vibe and a concept I was in love with and I did it for a year. I think evolution is good and I'm attracted to the slightly more serious… not so much fantasy or a mask put on — which is fun, great f—ing rock-n-roll — but I'm very drawn to music and artists that are singing from the heart about real things. "
Jake Gyllenhaal covers Men's Journal.
Connecticut governor Dannel Malloy to speak at LGBT youth conference: "Malloy is scheduled to appear at the University of Connecticut on Friday morning for the opening session of the two-day event, organized by True Colors, a Hartford-based nonprofit group that advocates for youth. True Colors works with schools, social service agencies and various community organizations to make sure the needs of gay, lesbian, bisexual and transgender youth are being met."
A shirtless Channing Tatum gallery.
Statue of anti-choice football player Tim Tebow being erected in Gainesville.
UK police target online conman who goes after gay victims: "Officers investigating have found that this man is actually 30-year-old Matthew Attenborough who is wanted in at least nine other force areas for offences such as fraud and deception. Police are urging anyone who knows where he is to get in touch."