Kucinich (D-OH) suggests Obama could be impeached over Libya attacks.

LAT: Repeal DOMA. "…the Respect for Marriage Act faces resistance in Congress, which raises the issue of presidential leadership. President Obama attracted considerable attention when he decided not to defend the constitutionality of DOMA in federal court. He should bring the same passion for equality to the debate over the Respect for Marriage Act."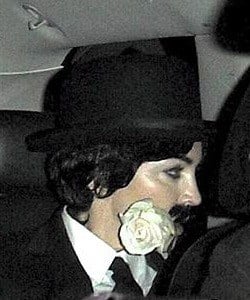 Madonna hits the town as Charlie Chaplin for Purim.

Sammy Hagar: I was abducted by aliens.

WHO warns of "serious" food radiation in Japan: "It's a lot more serious than anybody thought in the early days when we thought that this kind of problem can be limited to 20 to 30 kilometers … It's safe to suppose that some contaminated produce got out of the contamination zone."

David Mixner reports on the Victory Fund's 20th anniversary brunch.

Alexander Skarsgard is getting worked up about a True Blood pink spandex scene.

Activist Scott Wooledge, who was arrested last november on the White House fence in a protest against 'DADT', offers an insider's perspective to last week's court hearing.

Tim Pawlenty to move a step closer to presidential run today?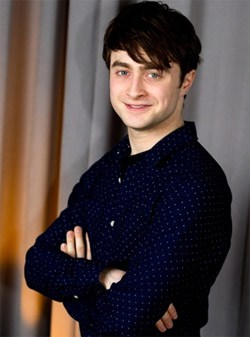 Daniel Radcliffe to receive Trevor Project honors: "The Trevor Hero Award, announced Monday, recognizes a person who serves as an inspiration to sexual minority youths and increases visibility and understanding of the lesbian, gay, bisexual, transgender and questioning, or LGBTQ, community."

First look behind-the-scenes: Harry Potter and the Deathly Hallows Part II.

Matt Rettenmund at Boy Culture has an excellent wrap-up of this weekend's GLAAD Awards.

Björk to release new album as series of apps.

Giorgio Armani to design for Ricky Martin's 2011 Musica + Alma + Sexo world tour: "The clothing designed for the production comprises a number of different styles to suit the show's four different theatrical themes. Black leather jackets are incorporated into the 1980s punk-inspired opening, while Armani's signature suiting influences the look of the 1920s jazz era/cabaret section.The show next evolves to incorporate a Mediterranean influence, distinguished by navy blue-and-white striped shirts, contrasted with more formal attire at a European masquerade ball. The performance concludes with an Afro-Brazilian theme, which features a strong presence of white clothing and beachwear. "

Gay footballer Anton Hysen speaks with the BBC.

Male model fix: Sean Sullivan.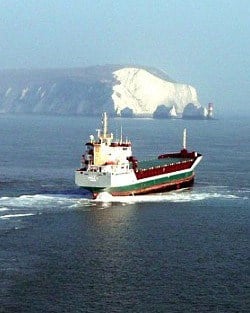 "Super moon" blamed for ships running aground.

Transitioning from female to male at an all-female college — one student's experience.

Nepal wants Asia Pacific Outgames: "With the 2nd Games just concluded in Wellington, gay Nepalese MP Sunil Pant has confirmed to GayNZ.com that he is determined his country will put in a serious bid for the next sporting, human rights and cultural festival. 'We have the facilities and we have the will,' he says."

Fifth man arrested in connection with 2009 anti-gay gang assault in Tribeca: "TriBeCa resident Edward Gordon, 22, was arrested on Friday and accused of savagely beating a 26-year-old man, along with at least four friends, while members of the group screamed anti-gay slurs, the Post said. The attack occurred in May 2009 outside 80 N. Moore St., according to the paper. The victim suffered a severely broken nose, a scratched cornea and five broken teeth, the Post noted. Four other men were arrested and charged for the assault last fall and one of them, Adan Rosado, 29, is already serving time for the attack, according to the paper."