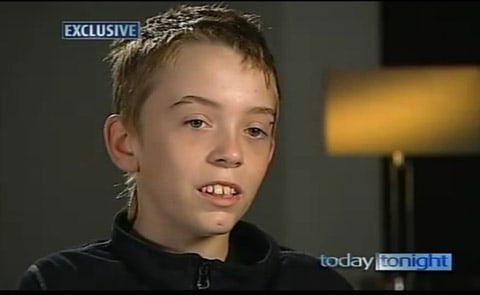 Richard Gale, the Australian student who was bodyslammed in a viral video by a boy he was allegedly bullying, speaks out for the first time, the other boy, Casey Heynes, took his story to Australian show A Current Affair.
In the new interview, Gale claims that he was the one who was bullied and folks don't know the whole story. Gale's father says his son and their family have been demonized.
At the end of the interview, Gale is asked if he's sorry, and says "no" then changes his mind after some coaching from his father. Ultimately, though, he seems to begin to see the dark personal place from which bullying originates. Let's hope this story ends with some substantive take-away.
Watch, AFTER THE JUMP…
Previously…
Watch: Bully Victim Speaks About Fighting Back [tr]
Watch: Bullied Kid Snaps, Takes Down Kid Who is Bullying Him [tr]