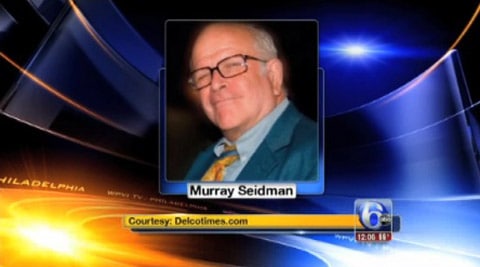 A 28-year-old Pennsylvania man has confessed to killing a 70-year-old man after the older man made sexual advances toward him, NBC News reports: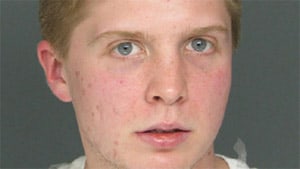 Though the relationship is still unknown, John Joe Thomas, 28, of Sunshine Road in Upper Darby, spent almost every day with 70-year-old Murray Seidman at Seidman's Lansdowne home, police say. Days before Seidman's body was found on Jan. 12, Thomas allegedly beat Seidman to death with a sock full of rocks.
Thomas told authorities that he read in the Old Testament that homosexuals should be stoned to death. When Seidman allegedly made homosexual advances toward him over a period of time, Thomas said he received a message in his prayers that he must end Seidman's life, according to court documents.
Police say that Thomas struck Seidman in the head about 10 times with the sock of rocks. Thomas left Seidman dead in his apartment, and then threw his bloody clothing and the bloody sock in a dumpster, according to authorities.
Police found a gruesome scene after Thomas led them to the crime. Seidman had been dead for 5 to 10 days according to reports. 6ABC reports that Thomas had power of attorney over Seidman's estate.
Watch an 6ABC Philadelphia report, AFTER THE JUMP…
Man, 70, Stoned to Death for Homosexuality [nbc philadelphia]