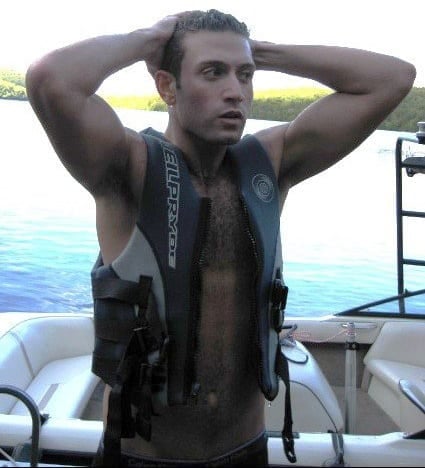 That was the grandson of actor Omar Sharif holding Oscars at the Academy Awards ceremony the other night, and battling Kirk Douglas for his cane, in case you were wondering.
The Advocate tracked down Omar Sharif Jr. (because he's a hottie basically – note the Facebook photo, above), and asked him a few questions, one specifically about gay rights and the situation in Egypt where he grew up:
"Well, it was bittersweet being on stage yesterday, just because… I'm having such a great time, it's such a wonderful experience, and known that so many of my friends and my family are living through such a tumultuous time. That being said, after 30 years… or lets say centuries or millenniums — people are finally standing up and voicing their legitimate claims to self determination. Human rights and equal rights — it isn't based on religion, based on politics, based on gender. It's across the board. Actually, the first time I met Bruce Cohen, the producer of the Oscar, was at a benefit for the American Foundation for Equal Rights where Elton John was singing. They raised a substantial sum to fight Prop. 8. Coming from the Middle East especially, I'm mindful of these issues, and it's not something you get to pick and choose."
(image kissing kamal via sticky (nsfw))