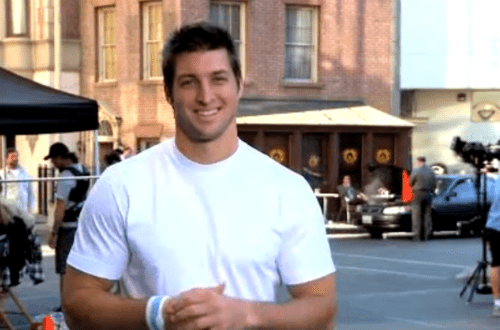 Focus on the Family supporter Tim Tebow, who signed on as spokesperson for Jockey last summer, will reportedly make his commercial debut for the company next week.
In an interview related to the advertising campaign, Tebow was asked to name the coolest person he knows. Taking the NFL quarterback's very conservative views into account, his response shouldn't be too much of a surprise: "Absolutely, definitely Chuck Norris."
Chuck Norris: the same man who argued last month that the United States school system is too pro-gay and in the past has said that federal hate crimes legislation would protect pedophiles. Not much of a hero in my book.
Watch the clip, AFTER THE JUMP.