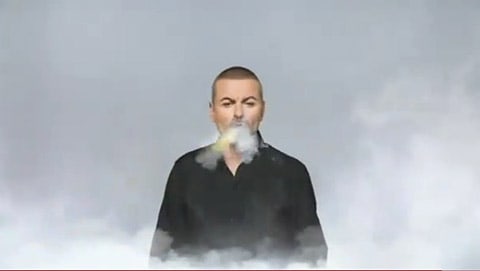 George Michael debuted the video for his inexplicably vocoded cover of New Order's "True Faith" for a Comic Relief 2011 tv benefit in the UK on Friday night.
The clip features an homage to New Order's original clip for True Faith which was based on the Bauhaus Triadic ballet and features several clown-like costumed figures which in Michael's video are hallucinations dreamt out of a druggy smoke which Michael inhales at the end.
The clip is directed by M.I.E.
Watch, AFTER THE JUMP…