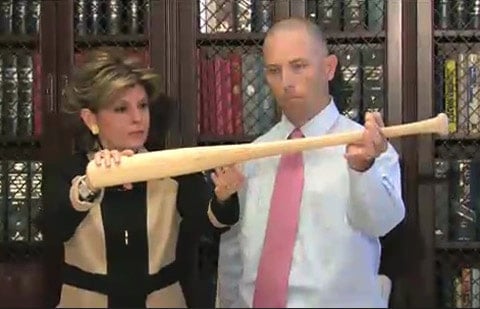 Atlanta Braves pitching coach Roger McDowell issued a statement following yesterday's news conference by attorney Gloria Allred and a father accusing McDowell of using anti-gay slurs and gestures at a recent game.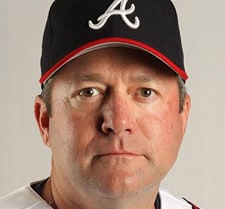 Said McDowell: "I am deeply sorry that I responded to the heckling fans in San Francisco on Saturday. I apologize to everyone for my actions."
TMZ reported that in addition to asking a group of male fans "Are you a homo couple or a threesome?," McDowell made anti-gay gestures:
Mega-attorney Gloria Allred announced the allegations moments ago in a news conference — representing a family of four (including two 9-year-old girls) who claim they watched McDowell make the homophobic remark and then use a baseball bat to simulate gay sex.
According to Allred, the family claims they also witnessed McDowell tell the group of male fans, "Are you three giving it to each other in the a**?"
Allred demonstrated with the bat. Watch, AFTER THE JUMP…
The Braves are investigating: 
Commissioner Bud Selig called the allegations "very troubling" and said in a statement Wednesday evening he will determine how to proceed after the Braves complete their investigation and report to him.
The Braves expressed their concern about the allegations in a statement Wednesday "and the behavior described by a witness today. This in no way represents the Braves organization and the conduct we expect of our employees. We will withhold further comments until we finish gathering information."
Said GLAAD President Jarrett Barrios in response to the accusations: "McDowell's apology is a start, but the Atlanta Braves and Major League Baseball must take real disciplinary action and send the message that anti-gay slurs have no place in sports. Professional sporting events should be an environment that all fans and families can enjoy, not a place where children are exposed to violent threats and discriminatory language."