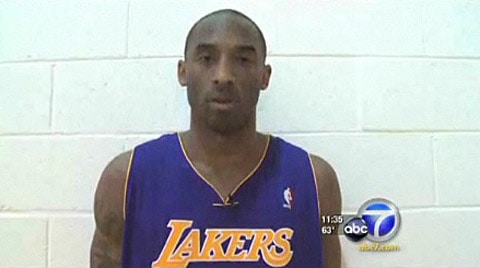 Kobe Bryant and several members of the Los Angeles Lakers have released a PSA in the wake of Bryant's anti-gay slur.
Say the players in the PSA: "There are all kinds of different people in the world. That's what makes the world special. So whether someone is different than you in race, ethnicity, political beliefs, religion … or sexual orientation … Words could be hurtful. Replace them with understanding, compassion and acceptance. Let's make this a better world for all of us. Because we're all in this together."
No word on where the PSA might be broadcast.
Watch, AFTER THE JUMP…