Brown-nosing Focus on the Family's James Dobson: "Come on, kids — this is big boss man we're talking about! Get his anniversary wrong and you just might have to sit in the Jimmy Swaggart Commemorative Time Out Corner."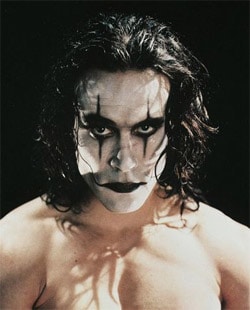 Unlikely leading man pick for Crow remake.

Olympian Carl Lewis running for New Jersey senate.

RNC removes anti-gay page from its website: "Acts in support of the LGBT community were listed among the 10 things the RNC cited on the page as 'The Case Against Obama: Social Issues.' The page went online the day Obama officially declared his intent to seek re-election in 2012."

SF Eagle Tavern supporters plan "surprise" leather night at rumored new tenant's "straight bar" in the Mission, Skylark.

Hawaii passes transgender protections: "On Tuesday, the Senate voted 22-2 to extend employment protections to transgender people. The legislation now moves to Gov. Neil Abercrombie's desk where it awaits his signature. The law codifies prohibitions against discrimination in employment on the basis of gender identity."

Video: The Facts of Life cast reunites.

New Britney vs. Old Britney: a dance-off.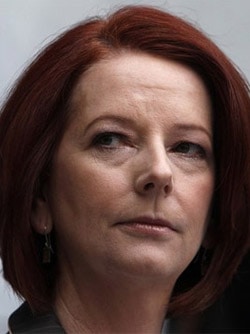 Australian PM Julia Gillard dodges LGBT activists: "She's ignored it at every request for a meeting about marriage equality and she's ignored it tonight when it was obvious that we were here to put a peaceful face to the issue. She could have waved, she could have interacted, she could have said 'I'll listen to you' but she chose to think that we were a bunch of radicals."

Dick attack: The romance novel alternative to a heart attack.

Gay cemetery in Atlanta not happening: "A spokesperson for Service Corporation International based in Houston, which owns Crest Lawn Memorial Park cemetery in Atlanta, said today there were never plans to partition off a section of the cemetery for gay people and families. 'The information was pretty much incorrect,' said Jessica McDunn, corporate spokesperson for SEI. 'We are not planning a segregated section.'"

Beyonce wears gigantic crown in new music video shoot.

Mean Disney girls.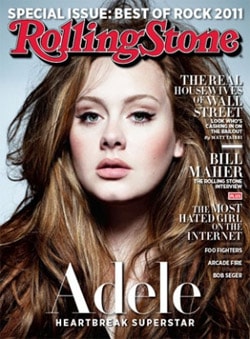 Adele makes music for ears.

Barney Frank gives interview to Playboy: "The climate has gotten meaner, and no one listens to one another. Politics has gotten meaner. Polarization isn't good. It divides us and we don't come together, which means we can't effectively solve problems."

St. John's University in Queens to hold sit-in: "The mission of this sit-in is to raise awareness and ultimately make our voices heard to the administration. Join us in our demand of a more accepting university with the creation of a Gay-Straight Alliance Club."

Can alcohol help the brain remember? "Usually, when we talk about learning and memory, we're talking about conscious memory," says Hitoshi Morikawa, whose results were published last month in The Journal of Neuroscience. "Alcohol diminishes our ability to hold on to pieces of information like your colleague's name, or the definition of a word, or where you parked your car this morning. But our subconscious is learning and remembering too, and alcohol may actually increase our capacity to learn, or 'conditionability,' at that level."