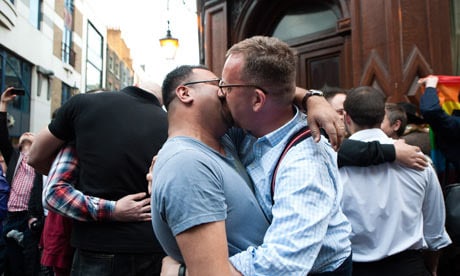 (image the guardian)
Despite the landlord shutting his doors early because of the planned protest, hundreds held a gay kiss-in early this evening in front of the John Snow pub in London's Soho district, protesting the ejection of a gay couple for kissing.
About 300 people attended the scheduled kiss-in, which took place despite the closure of the pub and included Bull, Williams and gay rights activist Peter Tatchell. Just after 7pm mass co-ordinated kissing took place in the street, to whoops of encouragement from a growing crowd. "It's still a victory," said Paul Shetler, a senior director at an IT firm. "They've wound up losing a night's takings because they couldn't have a bunch of men with tongues in each others' mouths."
Encouraged by a large media presence, one attendee tried to pin a rainbow flag to the doorframe of the closed pub, while others stuck flyers depicting men in various states of undress on to the windows.
The BBC posted a news report on the demonstration.
Watch it, and a very brief video of the crowd outside the pub, AFTER THE JUMP…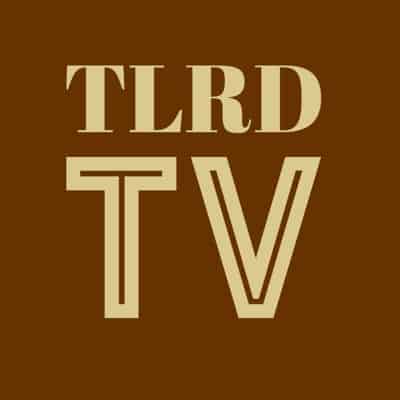 And here's a very brief video of some of the earlier action: