Pink was a boy's color until the 40's. Incidentally, Pink toenail polish day is May 9.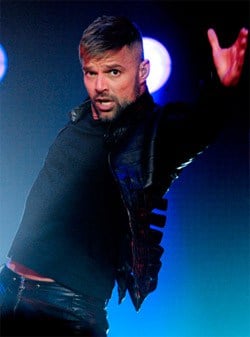 Ricky Martin under fire from Puerto Rican Cardinal: "Cardinal Luis Aponte Martinez of San Juan urged Martin to stop promoting his sexuality, claiming he needs to think about his children."

Anderson Cooper caught someone urinating on his building.

Trump leads GOP field in new PPP poll: "Trump garnered 26% of the vote, followed by Mike Huckabee (17%), Mitt Romney (15%), Newt Gingrich (11%), and Sarah Palin (8%.) Ron Paul earned 5%, while Michele Bachmann and Tim Pawlenty took 4% each."

NBA players Grant Hill and Jared Dudley film GLSEN PSA: "The PSA, which will air during the NBA playoffs, is part of GLSEN and the Ad Council's effort to address anti-lesbian, gay, bisexual and transgender language among teenagers."

Gay Inc sees opportunity in Kobe Bryant slur: HRC's Joe Solmonese had a phone call with Bryant. GLAAD to work with NBA, L.A. Lakers.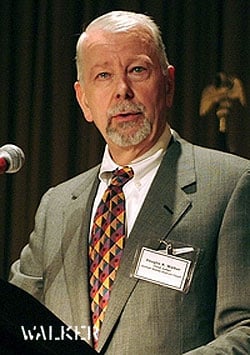 Vaughn Walker, the judge who overturned Prop 8, said he played video of cross-examination in trial to an audience on three occasions: "Same-sex marriage opponents have complained that his use of the video at a University of Arizona lecture in February violated rules that limited transmission of the video to certain live, closed-circuit sites around the country. Backers of the Prop. 8 gay marriage ban have asked the appeals court to seize the videos from Walker and impound them."

Britney Spears releases second 'dance' video for "Till the World Ends". Watch.

Glee cast to perform Rebecca Black's "Friday".

Queer Eye's Thom Filicia joins HGTV: "The home and lifestyle network has inked a development deal with the interior designer that will see Filicia appear across the network and star in a holiday special."

Panic in the House as the Republican Study Group's alternative budget backfires on them: "As Dems flipped to present, Republicans realized that a majority of their members had indeed gone on the record in support of the RSC plan — and if the vote closed, it would pass. That would be a slap in the face to Ryan, and a politically toxic outcome for the Republican party. So they started flipping their votes from 'yes' to 'no.'"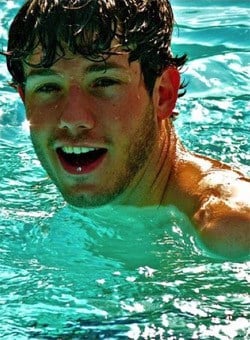 Real World: Las Vegas housemate and former 'gay-for-pay" porn actor Dustin Zito, expresses disgust over having a gay roommate. "Over the years, you get a level of paranoia. You're walking and you see a gay person and you get nervous. And some of them approached me and I'm like, dude, you gotta back this up." Video.

Why? "Zsa Zsa Gabor's husband wants his 94-year-old wife to become a mother again using an egg donor, artificial insemination and a surrogate mother, Prince Frederic von Anhalt told CNN Thursday. 'I've gone through the initial steps of donor matching and blood work and next week the donation process will begin,' von Anhalt said."

Protest as University of Michigan law school invites anti-gay Ohio lawmaker Rob Portman to speak to outgoing seniors.

NYT on the push by Martin Ssempa to get Ugandan parliament to address the "kill the gays" bill: "…with Parliament closing next month, Mr. Ssempa, a leading religious figure from an independent sect of Christianity, made a last-ditch push last week, bringing a coalition of religious leaders, civil society organizers and two self-described former homosexuals to meet directly with the speaker of Parliament, Edward Kiwanuka Ssekandi. They presented him with a petition containing what they said were more than two million signatures in support of the bill."