Two gay dads, 12 happy kids.

White House weighs release of Bin Laden death photo.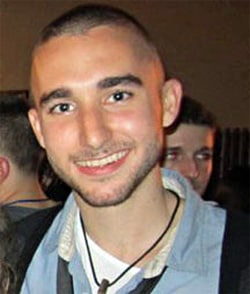 Adam Lambert track "Aftermath" pivotal in Adelphi University Division 1 soccer player Brandon Stoneham's decision to come out of the closet.

Man shaves beard he grew since 9/11 and vowed to keep until Bin Laden was killed.

A letter from a lesbian mother to a Christian family gets an unexpected response: "Hello, You don't know me but I walk past your house 3-4 days a week on my break from work. Every time, I'm struck by your 'Yes on Prop 8' sticker. I'm guessing this may not be your intention, but every time I see your sticker, it feels like someone is standing in my face, yelling 'I hate you and I hate your family.' I wanted to let you know what kind of an impact it has."

Students and alumnae at conservative Christian Wheaton College form LGBT group: "Organizers began reaching out to students last week by passing out informational fliers outside a chapel service. So far, the group has amassed the support of hundreds of alumni and generated so much website traffic that its site crashed, Winn said." Website.

Ryan Gosling's traveling outfit is bookish, sockless.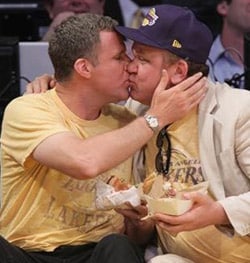 Will Ferrell and John C. Reilly obey the L.A. Lakers kiss cam.

John Galliano fires lawyer: "Mr Zerbib was dismissed as Galliano's lawyer some weeks ago following the discovery of apparent irregularities in respect of his firms administration of Galliano's financial affairs over a number of years."

NYT Vows: Pat Dwyer and Stephen Mosher, and White House pastry chef Bill Yosses and Charlie Jandusay Fabella Jr.

An open letter to Larry Kramer from a younger gay man.

NOM's Maggie Gallagher says King & Spalding dropping DOMA case proves that gays are no longer oppressed: "One thing is clear: This is not a movement that needs extraordinary intervention by the courts to protect its rights. As one blog comment put it: 'Making a blue-chip law firm drop the federal government as a client? Oppressed groups don't usually have that kind of clout.'"

A University of Alabama professor and his partner were among those who lost their house in the recent devastating tornados.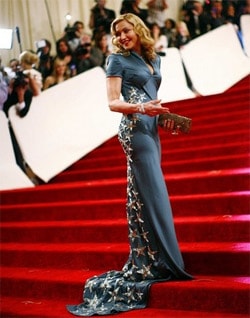 Madonna looking like a movie star at the Metropolitan Museum of Art Costume Institute Gala. Video.

Prison Break star Lane Garrison took a break from his clothing.

Cher says she was proud of Chaz after seeing the recent documentary about his transition: "I admire my son Chaz's courage for sharing his personal journey. Most important to me is that he is very happy. That's what I care about the most. He has my love and support."

New York's next taxi will be a Nissan.

Oklahoma House votes to reprimand Sally Kern for racist, sexist remarks: "Rep. Sally Kern, R-Oklahoma City, delivered a tearful apology on the House floor, then voted for her own reprimand as it passed on a 76-16 vote. 'Last Wednesday night while debating a bill, I said some words that were not well thought out and that offended many African Americans and many women,' said Kern, who fought back tears and quoted several Bible passages during her apology. 'That was not my intent, but sadly it happened, and I take full responsibility for it and I'm truly sorry. While my words were not expressed well and implied things I did not mean, they were not spoken with any contempt or malice.'"