Louisiana House panel rejects bill that would allow gay couples to adopt.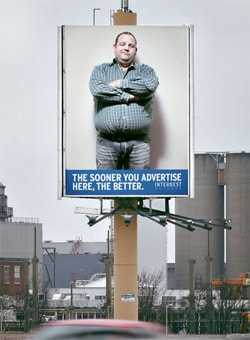 It's what they call advertising on the strip.

The replacement for cash registers?

House GOP leadership defends DOMA at the 1st Circuit: "On Friday, May 20, the Republican members of the House Bipartisan Legal Advisory Group filed a motion to intervene in two cases challenging the constitutionality of Section 3 of the Defense of Marriage Act that are currently on appeal before the U.S. Court of Appeals for the First Circuit."

President Obama enjoys a pint of Guinness Stout in Ireland.

Prince William and Kate Middleton meet the Obamas.

Hundreds march for same-sex marriage in Sydney: "Organisers estimate around 700 people took part in the demonstration, which saw protestors gather at Sydney Town Hall before marching through George Street, Bathurst Street, Elizabeth Street and Oxford Street, ending at Taylor Square in Darlinghurst."

WATCH: New must-see footage for lovers of Torchwood.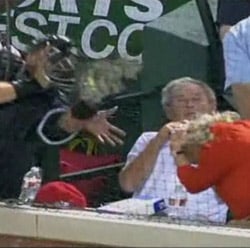 Bush nearly struck by foul ball at Rangers-White Sox game.

Video-enabled sports trading cards to hit the market.

Afghans cover cars in Gay Pride flag, don't know what it means: "Needless to say, Pajhwak's reporter soon discovered that Afghans who had decorated their cars with the rainbow symbol had no idea what it stood for. For them it was just the newest car fashion accessory but, on learning of its meaning in the west, drivers immediately started removing it."

Giuliani considering entrance into 2012 presidential race? "Speaking at a dinner with reporters in Washington, [New York Republican Representative Peter King], who was an enthusiastic Giuliani supporter in 2008, said the former mayor has been quietly lining up support and exploring strategy."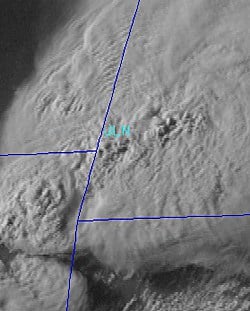 Intense animated gif of the Joplin tornado supercell.

Katy Perry turns on the geek for new "TGIF" single artwork.

Latest theory on Roswell UFO crash: "Joseph Stalin recruited Nazi scientist Josef Mengele to conduct human experiments to produce 'grotesque, child-size aviators' and put them on a Russian spacecraft that was sent flying over the U.S. to "spark public hysteria," and then the U.S. government covered it all up."

Milky Way galaxy found to have mirror-like symmetry.

Jeremy Hooper at Good As You digs in to the Minnesota Family Council's anti-gay agenda.

New Zealand knitting graffiti artist lays some gay pipe: "Mr Hadfield found the decorated downpipe yesterday morning and was delighted, even though the international gay symbol is upside down. The men do not know who decorated the downpipe but said it was a lovely idea and so much more interesting and cleaner than spray-paint graffiti. They have interrogated a frequent customer known to be an ardent knitter, but she has denied all knowledge and even went so far as to say the installation was 'untidy', Mr Hadfield said."