Johnny Weir named grand marshal of L.A. Gay Pride parade.

Former U.S. Attorney hired to review 2009 raid on Atlanta Eagle gay bar.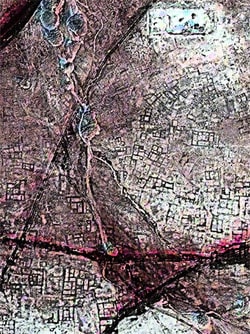 Infrared satellite imagery reveals 17 lost pyramids in Egypt.

Amazing: Dog sucked up by tornado appears at home with two broken legs more than two weeks later.

Tammy Baldwin in strong position for Senate race in early Wisconsin poll. "…if Feingold decides not to run, Baldwin's average lead over all mentioned Republicans is 5.5 percentage points, higher than any other Democrat in the mix, the poll found."

Gay groups banking on Senate to stop disruptive 'DADT' amendment.

Adam Lambert attended the American Idol finale with his boyfriend Sauli Koskinen.

Outtakes from Bridesmaids.

Edmund White looks back on 30 years of AIDS. "He sat in his Paris apartment cross-legged on his little couch-bed, in a yoga position he barely knew how to do, and meditated. It was a way of coping with his positive status, since statistically it seemed inevitable that he would die soon. 'I asked my body if it was going to die or not from AIDS. And it said no,' he said. 'I sort of paid attention to that.'"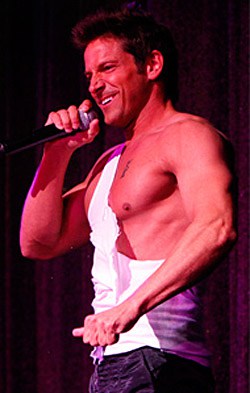 98 Degrees' Jeff Timmons extends contract with Chippendales.

Playwright plans to take off-Broadway play about gay teens to the closest theatre he can get to the Westboro Baptists Church.

Ewan McGregor and his big hair step up promotion of Beginners.

Director Mike Mills talks about his new film Beginners. "It's a portrait of my real dad, when he came out. He passed away around four to five years later, and I wrote it right after he died. We had some intense, hot conversations that blossomed in so many ways; they became more engaging and started challenging my love issues, and I wasn't done with the conversation."

Richard Simmons' closet comes out.

Portland, Oregon's LGBT plans hand-holding rally in response to anti-gay attack: "The event is set for this Sunday, May 29 at the same time (8:30 p.m.) and location as the incident — the Hawthorne/Eastbank Esplanade. As of now, Cascade AIDS Project, Pride Northwest and Q Center are partnering to sponsor the vigil, and confirmation of Basic Rights Oregon is pending."

Beyonce releases tracklist for new album.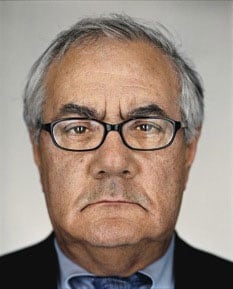 Conservatives pounce on Barney Frank for helping get his former partner a job at Fannie Mae in 1991: "(The executive) said, 'Herb applied for a job,' and I said, 'Yeah, I think he'd be great. He's an economist and he's got an MBA.' He was hired to an entry-level position."

Do gay and straight men have different accents?

Equality California town hall in West Hollywood split on repealing Prop 8.

James Franco cast as The Great and Powerful Oz.

Focus on the Family President Jim Daly backtracks on statement that organization feels it has lost the marriage battle. And more damage control.

The National Organization for Marriage objects to ABC's What Would You Do? "The insidious propaganda point from ABC News is the suggestion that millions of good Americans who believe marriage means a man and a woman because children ought to have moms and dads, would or are behaving like this. Shame on ABC." Here's the segment if you missed it.