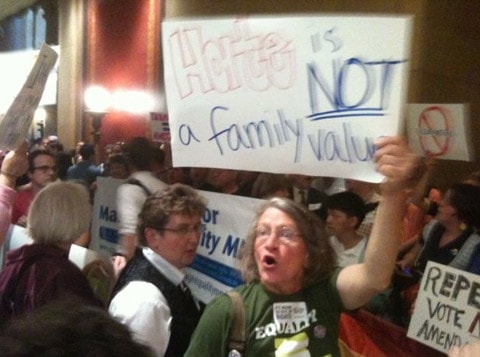 Hundreds of activists from both sides crowded the Minnesota legislature late yesterday in anticipation that the House would vote on an anti-gay marriage amendment pending there. 
Activist group Outfront MN reports they'll be back today.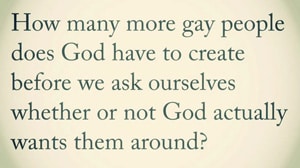 The AP reports:
"The crowd's roar rang throughout the Capitol building Thursday afternoon….Both the Minnesota Family Council, which supports the ban, and OutFront Minnesota, which opposes it, alerted supporters that a House vote might come Thursday afternoon. But the House didn't take up the amendment, and leaders in that chamber are tight-lipped about when they might."
Meanwhile, the Minnesota Independent reports on all the legislators who want to "protect" marriage that are divorced.
Also, even though the House has not given the measure its final approval yet, a video spot is already out urging folks to vote "NO" on the ballot amendment in 2012. It features the voices and words of Minnesota legislators.
Watch the Star Tribune's video report and the video spot, AFTER THE JUMP…
(image via outfront mn twitter)
Here's the Star Tribune's report on the rally and vote:
And here's the video spot: