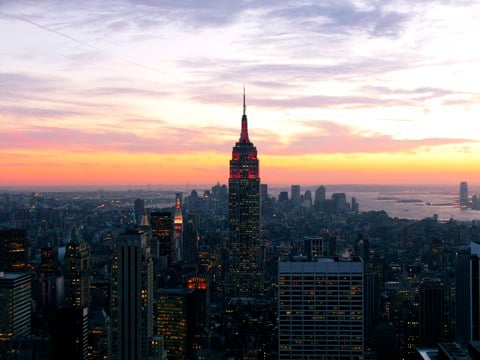 The New York Senate has voted 33-29 to legalize same-sex marriage. New York is now the sixth state allowing gay and lesbian couples to marry. Governor Andrew Cuomo will sign the bill and it will go into effect in 30 days.
The same-sex marriage bill was approved on a 33 to 29 vote, as four Republican state senators joined 29 Democrats in voting for the bill. The Senate galleries were so packed with supporters and opponents that the fire marshals closed them off. And along the Great Western Staircase, outside the Senate chamber, about 100 demonstrators chanted and waved placards throughout the night — separated by a generation, a phalanx of state troopers and 10 feet of red marble.
"Support traditional marriage," read signs held by opponents. "Love is love, Vote Yes," declared those in the hands of the far more youthful group of people who supported it.
Happy Gay Pride weekend everyone! This will surely be a Pride to remember.
On a personal note, thanks to everyone for tuning in tonight and following us on Twitter, and thanks to all the LGBT advocates who helped make the bill's passage a reality.
Tonight, everyone is a New Yorker. I'm now headed out to the streets of NYC to have a toast to all of you.
Senate vote video, AFTER THE JUMP…