Brown Coffee Company owner Aaron Blanco apologizes again for homophobic tweet. Then opens store, and realizes he really didn't mean to apologize after all.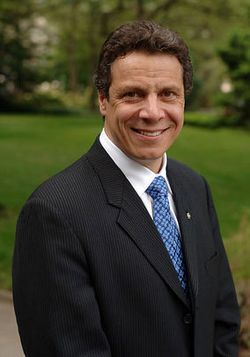 Cuomo talks about how it got done.

Lindsay Lohan parties after house arrest.

The NYT reminds us that Gilbert Baker invented the Gay Pride flag. "Baker's original, self-made flag was composed of eight stripes: hot pink (for sexuality), red (for life), orange (for healing), yellow (for sunlight), green (for nature), blue (for art), indigo (for harmony) and violet (for the human spirit). "

Jonathan Rhys-Meyers hospitalized after reported suicide attempt in London.

Prince William and Kate Middleton leave for North American trip.

SF Pride threatens videographer with legal action over YouTube clip of shooting blocks from celebration in the Castro.

Quinnipiac poll finds opposition to same-sex marriage, support for gay adoption in Virginia: "A majority, 52 percent, opposed gay marriage in Virginia while 41 percent would support it. Same-sex marriage is forbidden by both state law and the Virginia Constitution. Yet a majority said the state should lift its prohibition on gay adoptions. Fifty-one percent said the state should allow couples of the same gender to adopt children, 43 percent supported the present ban, and six percent had no opinion."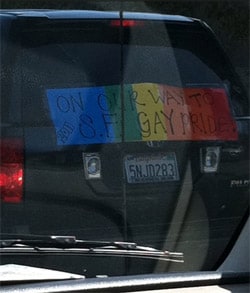 Red Bull Racing Team NASCAR contractor fired for anti-gay tweet.

AdWeek: The 50 gayest ads ever?

Colton Haynes and Tyler Hoechlin sex up Teen Wolf.

International Space Station, crew, have close call with space junk: "he six crew members of the space station took refuge in their "lifeboats" — two Soyuz space capsules they would use to escape a crippled station — as the unidentified object hurtled past them at a speed of 29,000 miles per hour, missing the space station by only 1,100 feet. The episode took place at 8:08 a.m. Eastern time."

Justin Timberlake buys stake in MySpace, after social network is sold for $35 million.

Cabin fever in Provincetown.

Ticked Off Trannies with Knives comes to Showtime…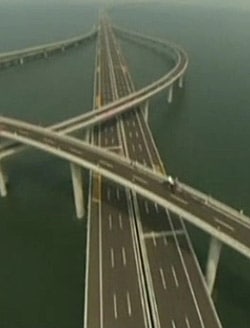 World's longest sea bridge opens in China.

Lawmakers seek update on State Dept. LGBT policy: "The 45 names on the letter are noteworthy because two signers are also leaders of the House Foreign Affairs Committee: Reps. Ileana Ros-Lehtinen (R-Fla.), the Republican chair of the panel, and Howard Berman (D-Calif.), the panel's ranking Democrat.

Andy Warhol NYC walking tours include a building at 74th and Madison that would have been the "Andy-Mat". Warhol: "I want to start a chain of restaurants for other people like me called Andy-Mats. The restaurant for the lonely person. You get your food and then take your tray into a booth and watch television."

Will SCOTUS make same-sex marriage an election year issue? "Next year, the Supreme Court might consider the constitutionality of one section of the 1996 Defense of Marriage Act, or DOMA, which defines marriage as the union of one man and one woman. If the Supreme Court agreed prior to Election Day that it would consider a challenge to DOMA, that would place the marriage issue squarely in the middle of the presidential campaign."