The average color of the New York City sky, updated every five minutes.

Equality California withdraws 2009 letter to AT&T over net neutrality following GLAAD fallout. SF LGBT Center backs AT&T -T-Mobile merger.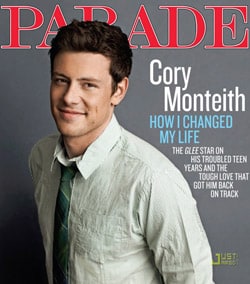 Glee's Cory Monteith reveals past addiction problems: "Cory went to rehab at the age of 19 and was finally given an ultimatum by his family get clean or get turned over to the police for theft charges after he stole a significant amount of money from a family member. 'I was done fighting myself,' he said. 'I finally said, 'I'm gonna start looking at my life and figure out why I'm doing this.'"

Cooking with beefcake.

Photos: Mass civil union ceremony held in Brazil.

Developments for LGBT immigration: "An LGBT immigration group called on the Obama administration to broaden a recent memo indicating when immigration officials can exercise discretion in deportation cases to include protections for gay bi-national couples. Meanwhile, comprehensive immigration reform legislation has been introduced in the Senate that includes a provision enabling gay Americans to sponsor their foreign same-sex partners for residency in the United States."

Hoax?

First stills from The Hobbit.
Ghanaian columnist comes out strong against homosexuality: "The practice of homosexuality is completely extraterrestrial to our culture, and therefore, must not be allowed to continue. For this alone, let the human rights groups spare us the agony of future regret. Of course, we respect the rights of right of association, but the issue of homosexuality will not receive the backing of this newspaper. And like many likeminded Ghanaians have indicated, the practice is odd, amoral, animalistic and a threat to the nations' human resource base."

Herman Cain: Jon Stewart attacked me because I'm Black.

Reverend Irene Monroe: Provincetown is not safe for Black lesbians.

Death of stagehand forces cancelation of How to Succeed in Business Without Really Trying.

Rhode Island civil union bill MIA: "A month after the House overwhelmingly endorsed legislation to create civil unions and three weeks after a Senate committee held a hearing on the measure, the Senate has not set a final vote on the bill. Lawmakers hope to recess for the summer next week after tackling the state budget and scores of other bills. Yet legislation to create civil unions remains in the Senate Judiciary Committee, and the chairman, Sen. Michael McCaffrey, declined to say whether he will schedule a vote."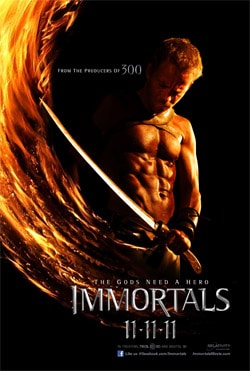 Stephen Dorff's abs get 'Immortal'-ized.

Sean Hannity regurgitates smear against former Safe Schools Chief and GLSEN founder Kevin Jennings.

LISTEN: Remix of Madonna's "Music" by Monsieur Adi. Madonna, the comic book.

Arkansas newspaper omits surviving partner of 10 years from obituary. "It's not a gay thing. We don't list unmarried couples, in-laws, or pets in the free obituaries." Following GLAAD outreach, paper will now apologize, re-run obituary.

X-Men comic to address gay teen suicides.

President announces plans to pull 30,000 troops from Afghanistan.

UK trans woman wants drag queens banned from Pride festival: "Rose White, 64, claims that drag acts promote negative stereotypes about trans people and encourage hatred, the Halifax Courier reports. In a letter to Pride organisers, she wrote: 'Drag queens – homosexuals dressed as women – and drag kings, women dressed as men, performing as stereotypical crossdressers promote, foster and reinforce the belief among the audience that any bloke in a frock must be a homosexual. The council needs to prevent anything that reinforces out-of-date stereotyping. If these people are allowed to perform in the town in the Pride, they must have a prominent sign stating 'We are homosexual men – not transexuals'"