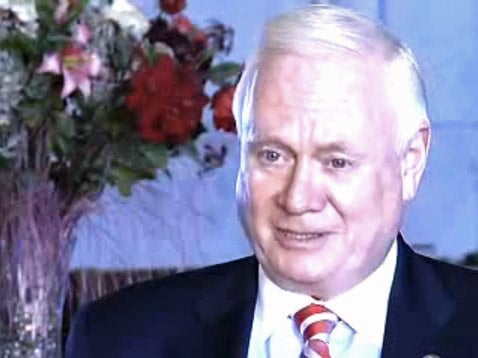 NY GOP Senator Marty Golden, who is an unequivocal "no" vote on marriage equality and in recent weeks has been outspoken against same-sex marriage and even introduced a frivolous bill with no chances that would void recognition of same-sex marriages performed elsewhere, discusses the current state of the bill with reporter Liz Benjamin, saying that there has been no decision to bring the bill to the floor.
"It's very fluid at this moment."
Golden expects a conference to address that in the coming days, emphasizing the amount of additional bills that still need to be addressed. Golden would rather see a referendum on the measure by New York voters.
Watch, AFTER THE JUMP…